A police officer who pulled sickies to go to the horse races has got the sack after being spotted on Channel 4 live.
Featured Image VIA
Jonathan Adams told a disciplinary hearing at Gloucestershire Police HQ that he really was ill and went to the horse races to cure his illness. Pull the other one mate.
They were having none of it and following the case, a tribunal decided he had been dishonest and that going to the races was not a valid way to cure himself of his sickness.
The tribunal chairman, lawyer Alex Lock, said his symptoms were: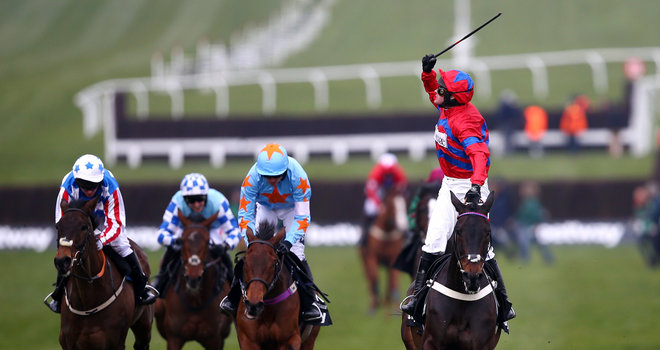 Not compatible with the activities he said he undertook in going racing.

One could not realistically do both. We were forced to conclude, in those circumstances, that he was not suffering to the degree he said he was.

This calls into question the credibility of the evidence he gave.

We conclude it was more likely than not on the balance of probabilities that he did pass the threshold of being fit for work. We find the allegations of against him to be upheld.

As the allegations relate to his honesty and integrity they must fall into the category of gross misconduct.
The tribunal heard how he called in sick on 30 September 2015, 6 April 2016, and 17 June 2016. The first two dates he allegedly travelled to the Nottingham Races to see a horse called Little Lady Katie (lol) on which he had bet money. The incriminating clip allegedly shows Adams celebrating the victory on camera. It's good to know that the big win helped him get over those blasted illness symptoms so quickly.
Seriously though, if you're going to lie whilst pulling a sickie, at least make sure there are not TV cameras in shot. It's such an embarrassing way to get busted.
To read about the filthbag who got caught at work using a hot dog as a tampon, click HERE.