We've seen a lot of extreme reactions to people being told to wear a face mask in the past year or so of the pandemic, but I don't think I've heard of anyone pulling a gun on a shop owner when they've been told to put one on – and especially not in South Wales of all places.
Featured Image VIA
This is what went down though at the Rhondda Takeaway in Pentre, South Wales back on November 5th of last year, when a 57 year old guy named Paul Griffiths was asked to leave if he didn't put a mask on to stand in the takeaway. Griffiths clearly wasn't happy with this demand, taking out a gun from his pocket and pointing it at everyone in the takeaway.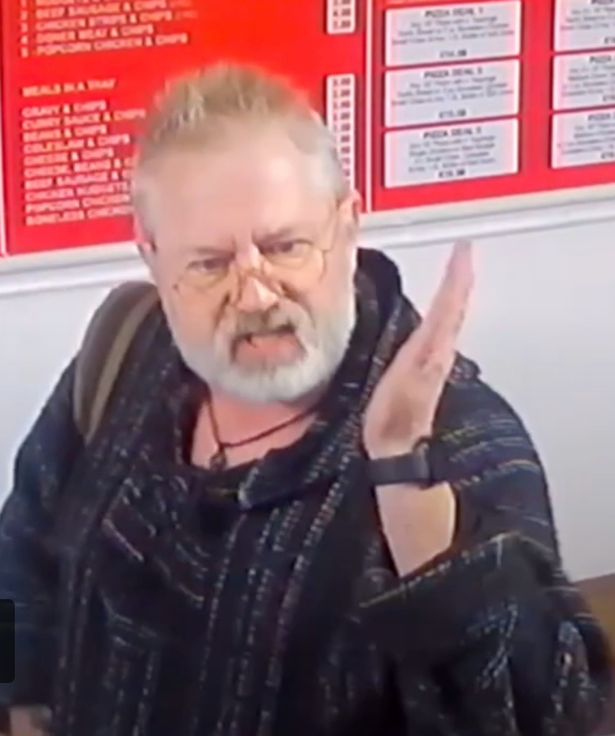 Fortunately, the gun turned out only to be an imitation paintball gun so nobody got hurt, but one delivery driver didn't actually know this and managed to sneak away into the back and call 999. The police obviously had no idea that the gun was fake either, so turned up to the takeaway and promptly arrested the guy.
Even though the gun wasn't real, Griffiths has been jailed for 20 months after pleading guilty to a number of offences, including possession of an imitation firearm. Here's what a police spokesman said about it earlier:
A customer and a delivery driver dived behind the counter, fearing they were going to be shot.

The delivery driver then ran to the living quarters and told people to lock the door, before running out of the back of the shop and calling 999.

Griffiths' actions that night were plain stupid and reckless. The people inside the shop that night genuinely feared for their lives.

I would like to praise the actions of the owner who acted calmly and put the safety of others first by trying to keep the man inside the shop.

The delivery driver raised the alarm quickly which ensured our armed officers were on the scene in minutes while he was still at the scene.

Whilst he was in custody we obtained a warrant to search his home nearby and discovered a cannabis factory inside.
Bit of a plot twist hey? I guess that's probably why he ended up being jailed for 20 months. Such a crazy thing for him to do to pull the fake gun on them anyway in the first place as he must have known that they might end up searching his home or something. What a crazy life down there in South Wales.
For more of the same, check out when this Scottish woman attacked kebab shops workers but then accused them of raping her. Didn't work love.