A German man is offering a £790 reward to whoever can help him track down the person who deposited their spunk on the hood of his brand new car.
Featured Image VIA
Erik Roschetsky was furious when he had to pay a £2,372 repair bill after a couple had sex on his car and left behind sperm stains.
He says:
There were footprints on the bodywork, there were bodily fluids running down to the bottom of the car, and it was only two days old.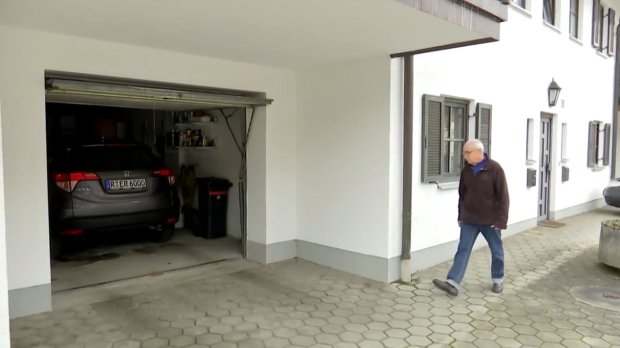 Image VIA
He'd put the car in his garage to keep it off the street during the Carnival celebrations in Worth an er Donau, a town in the district of Regensburg in Bavaria, south-east Germany, but the dopey git forgot to lock the door which allowed drunken revellers to sneak inside and do their thing on the bonnet.
When Erik checked on his car the next day, he found a huge dent in the bodywork, as well as a missing wing mirror and the aforementioned spunk stains on the bodywork.
Detectives confirmed the stains were semen, and believe that one of the pair was probably holding onto the wing mirror whilst shagging, hence why it ripped off.
Police secured a DNA sample from the vehicle and are looking into it as despite the comedic nature of what went down, it is trespassing and criminal damage at the end of the day. What I want to know is how they're so sure that there were two people involved? Surely everyone knows by now that mechanophilia is a thing.