You've really gotta think there's something up with someone when they change their name to something completely nonsensical, and this principle has been proved once again by a man named 'Something Long And Complicated' admitting taking a plastic gun into a library recently.
Images VIA
Complicated was appearing in court today after he had been arrested on February 16th earlier this year, when he was seen waving a plastic imitation gun around in St Pancras Square Library in North London. He has been detained in hospital since then until his hearing today, when he admitted to possession of the gun and taking it into the library
Here's what Judge Dafna Spiro said to him: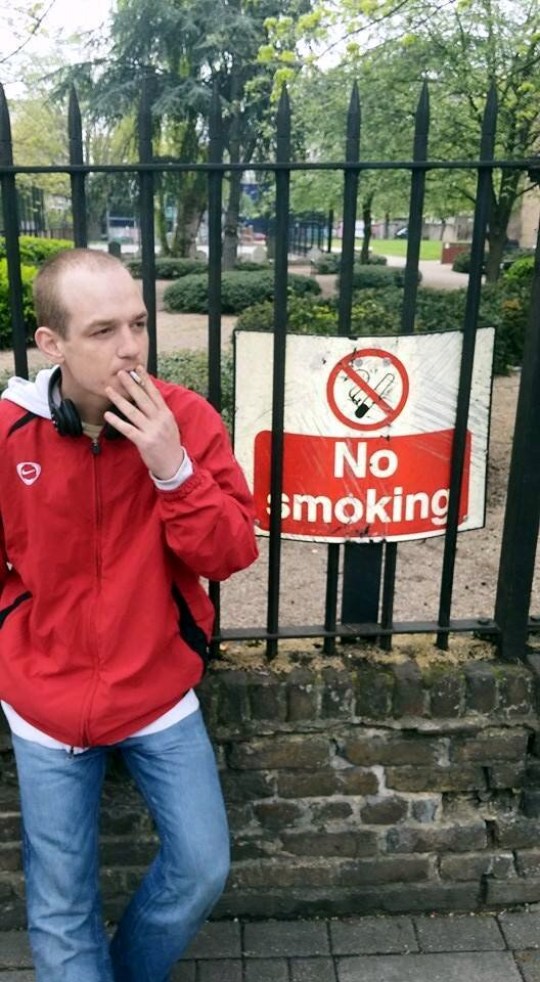 Mr Complicated, can you hear?

Before the court can proceed to sentence we need to get another report from your treating psychiatrist, and that is going to take a few weeks for him to do that.'

You will come back here on the 23 October and hopefully on the date we will be able to sentence you.

Do you understand?
Complicated replied that he didn't really understand but that it was OK. Seems like the guy has some real psychological problems – he changed his name because he said Facebook 'stole his identity online' which is all kind of paranoid – so hopefully he can get the help he needs from wherever he's currently being detained. It doesn't really sound like much has been done to help him so far, but I guess that's just how it goes these days. Sigh.
For more of the same, check out this idiot who changed his name to 'I Love Spam'. What a moron.