UK strip clubs are unlike other strip clubs around Europe in that you're not allowed any physical contact with the pros working there – and as you might imagine that includes jizzing over their legs.
Featured Image VIA
Amranuzzman Chowdhury, 40, handed over £20 for a private striptease after turning up to a strip club in Bristol.
The Metro reports that despite the strict no-contact rule, Chowdhury 'put his arms around [the stripper], causing her to fall into a mirror' as she went to put the money away.
Prosecutor Julian Howells at Bristol Crown Court describes what went down:
She said "he was in a world of his own" as she struggled to get free from his grip.

She felt something warm on her right thigh. She looked at what was on her leg, which was quite clearly semen, and said "what the fuck is that?"

He appeared to wipe himself off on the curtain. His penis was clearly exposed.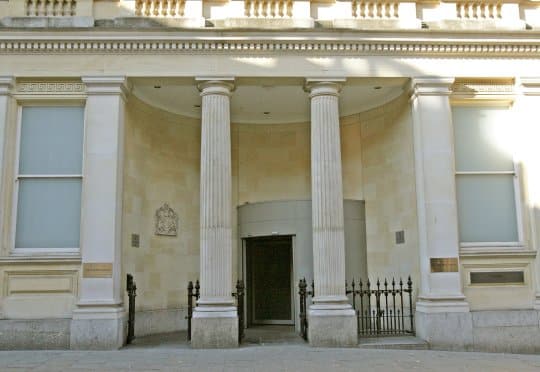 Chowdhury claimed he was drunk at the time and didn't know the rules.
He later pleaded guilty to sexual assault and was jailed for 15 months. He's also been given a 5-year restraining order preventing him from contacting his victim and will spend 10 years on the sex offenders' register.
The judge told Chowdhury:
You forced yourself upon her with an erect penis in contact with her body and ejaculated on her leg.

She made it plain to you no personal contact was allowed.
What an awful day at the office that must have been for the poor stripper. One minute you're giving a guy a private dance, the next he's basically humping your leg and jizzing all over you with a criminal lack of self-control. And how about the part where he wiped his dick on the curtain? Pure disrespect move.
OK he says he was drunk off his face and didn't know the rules but we all know that's no excuse (and probably only half true anyway). For shame, Amranuzzman Chowdhury. For shame!
For the man who discovered someone had jizzed into his towel while he was at the gym, click HERE. Diabolical.