You probably heard the tragic story this week about the stowaway who hid underneath a plane before it took off from Nairobi, Kenya and held on all the way to London.
Featured Image VIA
As the Kenya Airways flight prepared to land at Heathrow after 9 hours in the air, the man fell from the landing gear at 3,500 feet up in the air.
He ended up landing in Clapham resident John Baldock's garden just a metre from where John was sunbathing, leaving this huge dent in the grass and concrete walkway: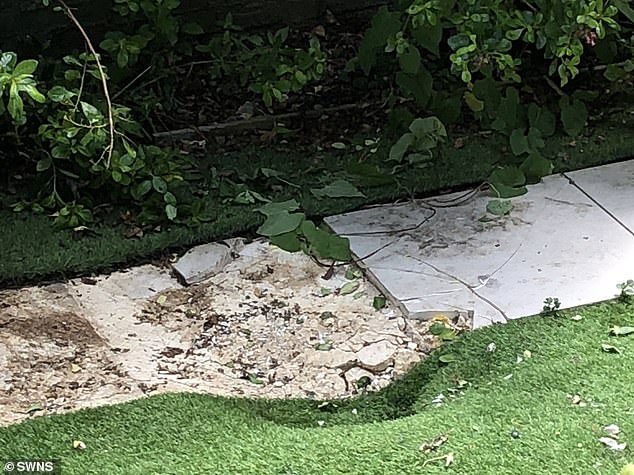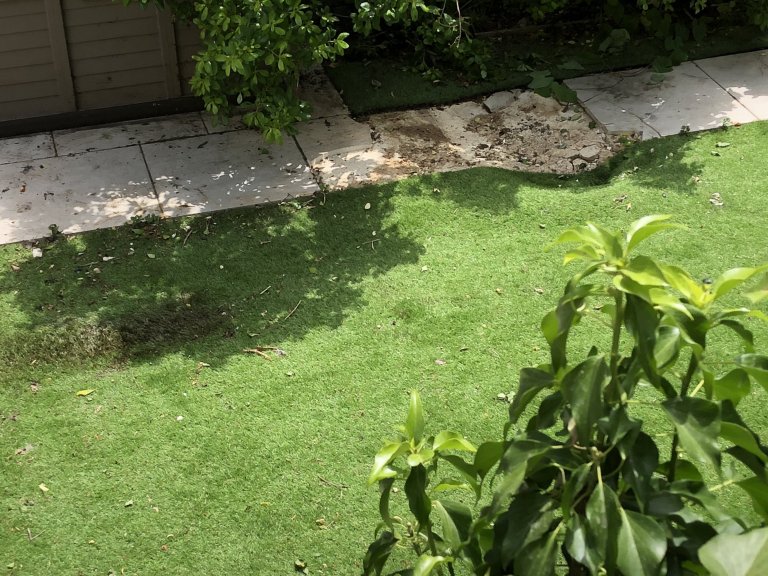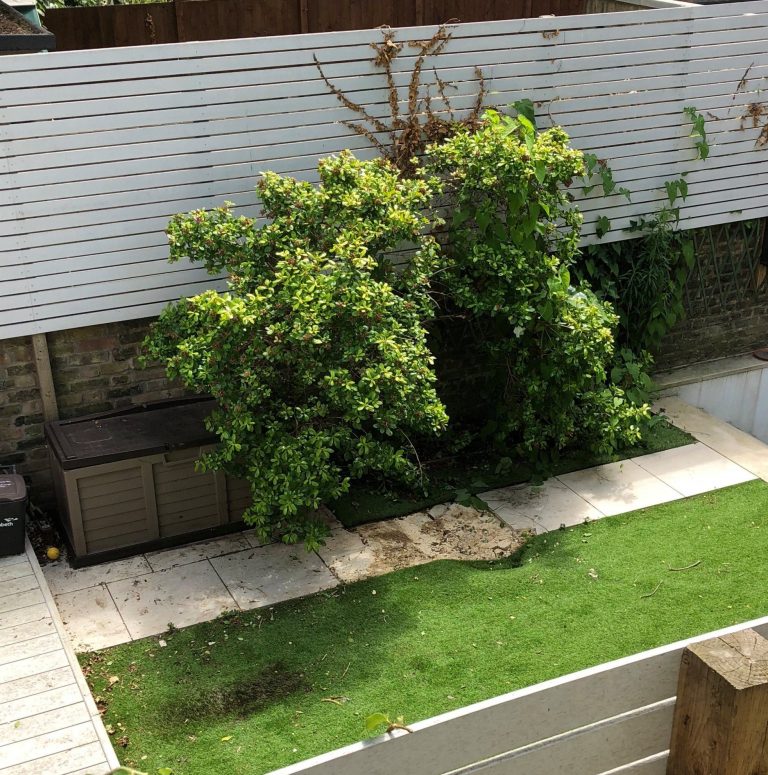 A neighbour, who said Baldock had been left 'very shaken' by the incident and has gone to live with his family, says:
I heard a "whomp" – I went upstairs to look out of a window. At first I though it was a tramp asleep in the garden.

He had all of his clothes on and everything. I had a closer look and saw there was blood all over the walls of the garden.

His head was not in a good way. I realised immediately that he had fallen.

So I went outside and it was just then the neighbour came out and he was very shaken.

He had been sunbathing and he landed one metre away from him.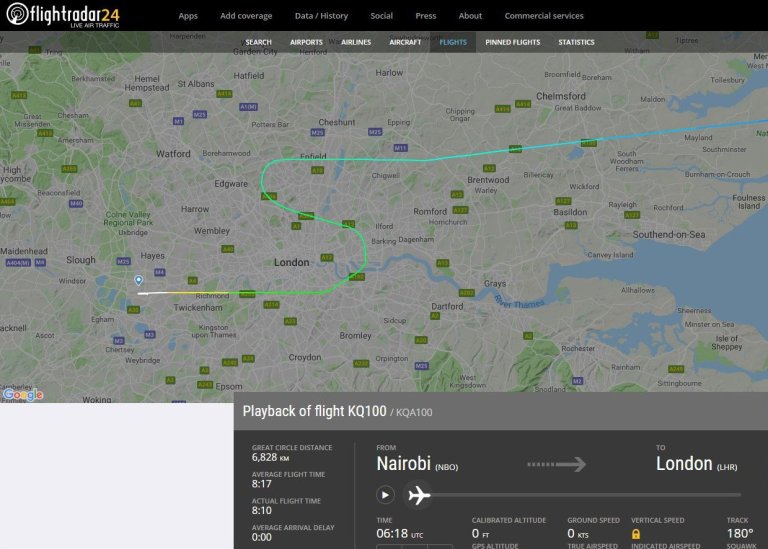 Describing the victim, he added:
One of the reasons his body was so intact was because his body was an ice block.
Police are now trying to determine the identity of the stowaway. Apparently if he had fallen just 2 seconds earlier, he would have landed in the common where there were hundreds of people.
According to Heathrow, this sort of thing happens once every five years. The last time it happened was in September 2012, when 30-year old Jose Matada from Mozambique died after falling from the undercarriage of a Heathrow-bound flight from Angola and landed on an office building. No one on the ground has ever been hit by a body falling from a plane, which is pretty damn fortunate.
Thoughts and prayers to this man and his family, whoever they are. Hopefully he's identified ASAP so they can get the closure they need.
For the unreal moment an RV flies off a ramp and lands on a ferry, killing the driver, click HERE.