A 21-year-old man over in Wilmette, Illinois, was arrested this week after police said he coughed in their faces while claiming he had COVID-19.
Featured Image VIA
The officers were called to a traffic accident just before 8am and found Anthony Ponzi slurring his speech, yelling, and foaming at the mouth. According to NBC Chicago, he had been driving his jeep the wrong way in traffic, crashed into another driver, and then got out and started attacking him.
As police tried to speak with him, Anthony coughed in their faces and started screaming about having coronavirus… which led to this A+ face of regret at the police station later: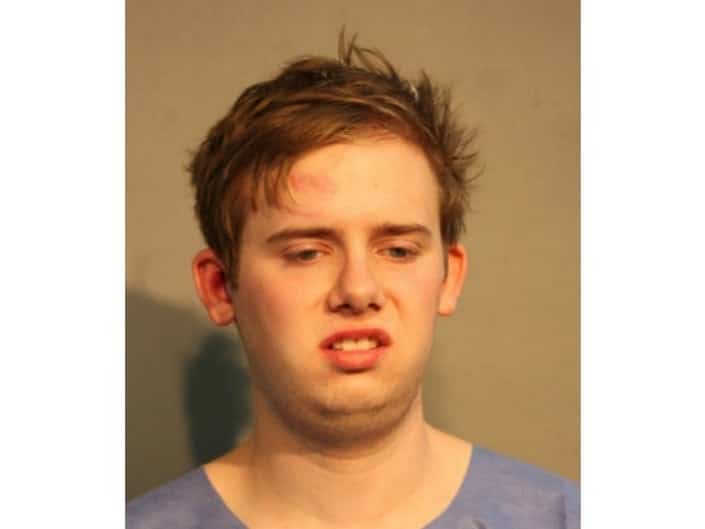 Sure enough, Anthony admitted in custody that he didn't have coronavirus after all. I mean not to judge a book by its cover or anything, but going off that mugshot, he looks like exactly the sort of dickhead who would joke about something like that while spitting and coughing all over police.
What a pic though – pretty much the personification of the words "oh fuck". Just completely regretting the last few hours of his life and every action leading up to that point. Might have to bring back that coronavirus lie in prison TBH – not sure he'll do too well otherwise.
For the organised gangs enforcing coronavirus curfew in Brazil's favelas, click HERE. Someone's gotta do it.