Sometimes you hear about people stealing money off their families and even though this is obviously the lowest of the low, you might think it was perhaps understandable if they were drug addicts or in some kind of massive financial debt or something. The guy in this story doesn't get anywhere near a free pass like that though.
Featured Image VIA 
His name is Luke Quatrini and he's currently on trial accused of five counts of defrauding his grandfather Clifford Bartlett. The pair were living with each other in Newport back in 2012 after a fire at Quatrini's home and prosecutors are saying that he used Bartlett's credit card to pay for a variety of different transactions, including Ryanair flights, portable toilet rentals and breast implants for his girlfriend Emma Hodges.
Bartlett discovered the deception when one of his standing orders for his electricity was declined. He told his son Michael about the deception and even though Clifford sadly passed away last year, Michael was determined to see justice done. He told the court the following: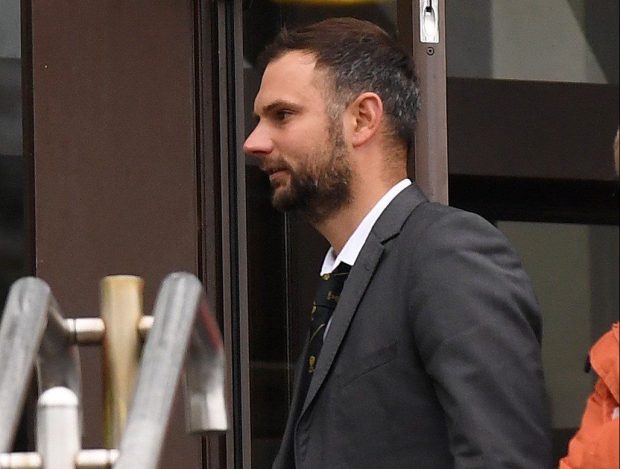 He was really upset. He started crying, which was most unusual for him.

He explained that a few days before, a letter had come from his building society to say that one of his standing orders, it was for his electricity, had been rejected and that there was no money left in his account.

Over £3,000 had gone missing from the account and nobody could understand why.

Before his death, his father was 'fragile physically but mentally he was very good.

He would still read a national newspaper every day and every Sunday he would go to the local club where he would meet his old friends from Newport docks.
The trial is still ongoing, but interestingly both Quatrini's father and his brother have admitted to defrauding Bartlett. It's only Luke who is still denying five counts of fraud.
Not sure how this is going to end out but it sounds like the Quatrini side of the family are absolute scumbags. Would hate to get involved with a family like that. I mean what kind of a dickhead would steal their grandfather's life savings to buy their girlfriend breast implants? You wouldn't even see that in something like Shameless. Hope they get what they deserve.
For more breast implants, check out this guy who got them himself so he could be his own girlfriend. Seriously.