When you're a wanted man on the run, it's probably not a great idea to engage with the people commenting under your wanted poster on the official Warwickshire Police page on Facebook.
Featured Image VIA
Darren Whitmore, 37, from Nuneaton, was so triggered by people taking the piss out of his blue hairdo though, that he just couldn't help himself.
Funnily enough, the photo Warwickshire Police shared was of Darren with ordinary brown hair, under the following caption:
We're appealing to the public to help locate 37-year-old Darren Whitmore from Nuneaton.

We would like to speak to him in connection with an assault in December.

Darren is white, 6', and of a slim build. He has bright blue hair and a large tattoo of a panther on his left arm. He has links to Nuneaton and Bedworth.

If anyone has seen him or known of his whereabouts, please call 101, quoting incident 228 of 3 January 2021.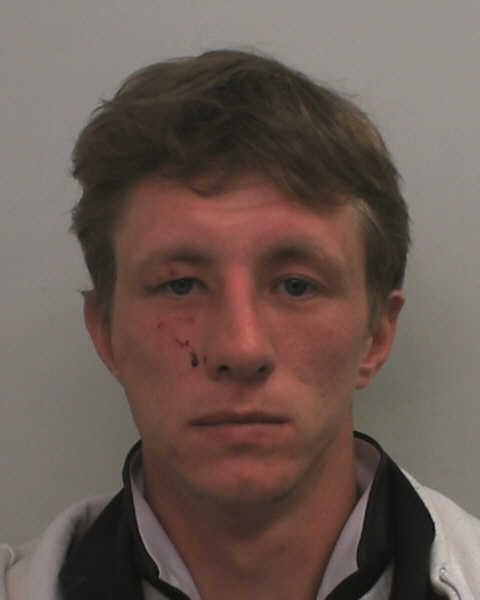 Some jokers did some digging though and found his Facebook page, before sharing a more recent image: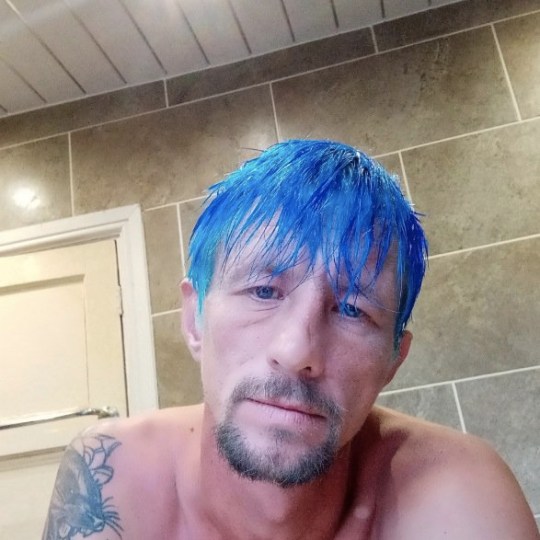 The comment section then began ripping into him, and as you'll see below, Darren went to the effort of responding to some of his haters: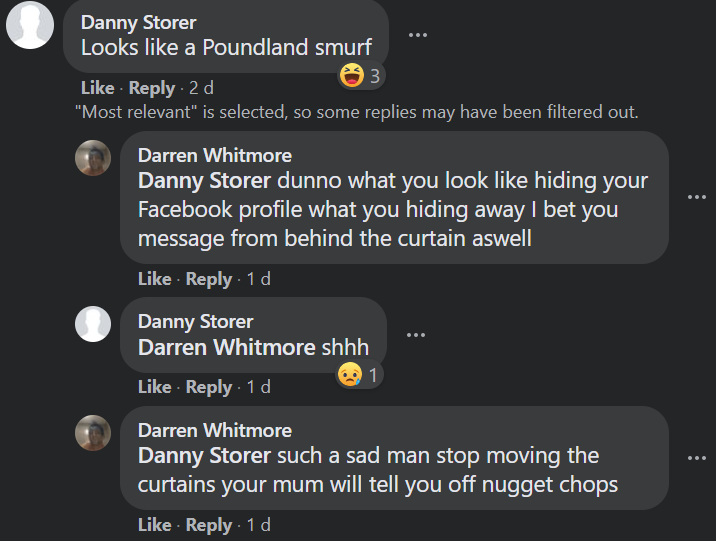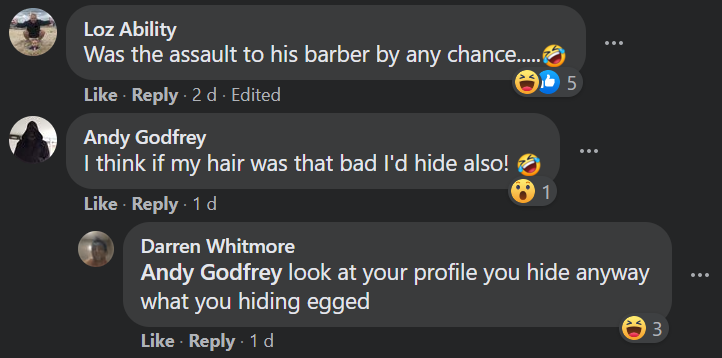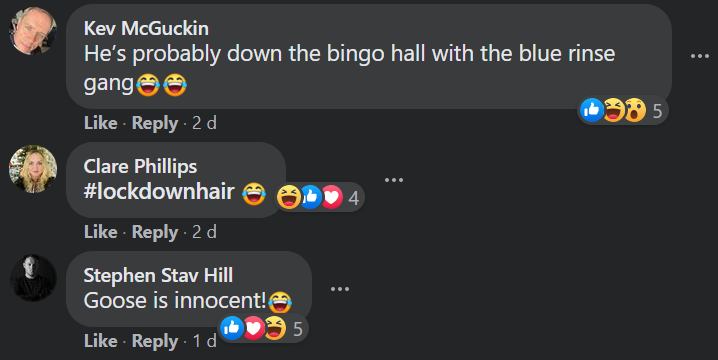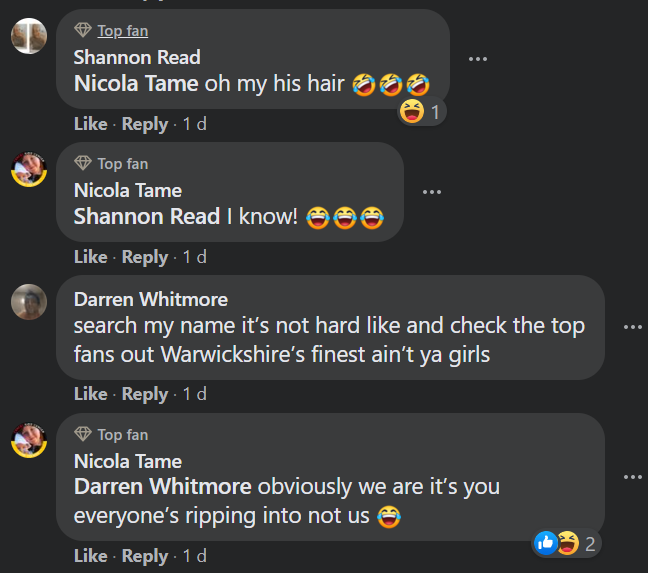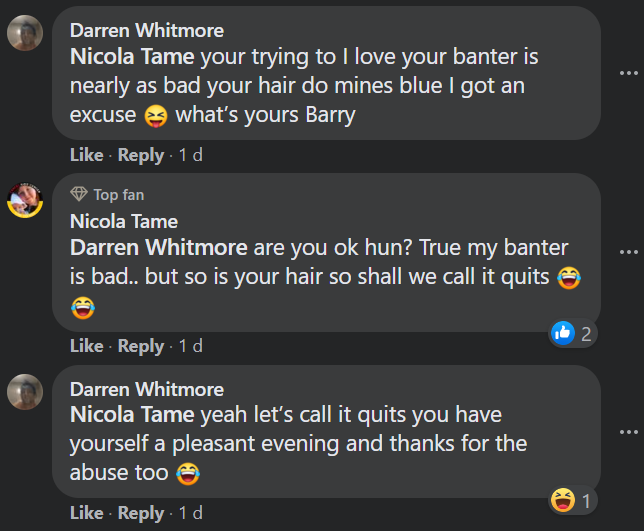 He even got into it with the sister of the girl he allegedly assaulted: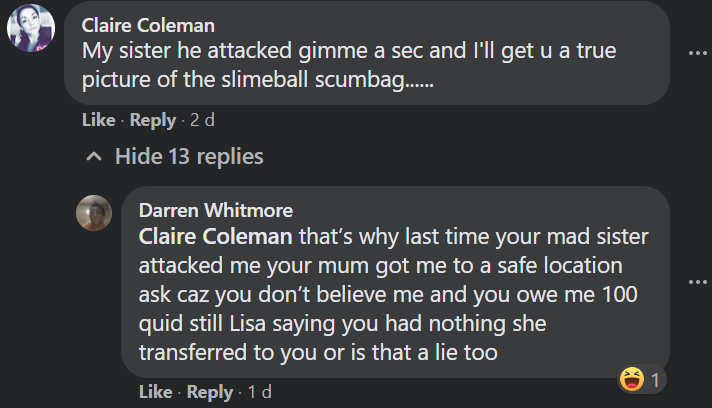 Of all the mug shot photos that have been ripped to pieces by trolls on Facebook, I think this might actually be the first time the crook has responded? As we just saw, it's always a losing a battle when you're essentially in a 20 vs 1 cuss fight on social media.
The icing on the cake would be if Darren's comments somehow lead to the police tracking him down and arresting him. But he might just be smart enough to dye his hair bright pink to throw them off the scent. A criminal mastermind for the ages!
For the time police were pleading with people to stop making fun of a drug dealer's unfortunate mugshot, click HERE. That's pretty savage, to be fair.