Being an airline cabin crew member is never easy – you're working ungodly hours, you've got aggy customers to deal with, not to mention there's always the risk of crashing. The last thing you need is a morbidly obese man getting some sort of weird sexual pleasure out of you wiping his butt clean.
Images VIA
That was the unfortunate fate suffered by a flight stewardess, named only as Kuo, who said the unnamed 31-stone passenger "moaned in pleasure" as his backside was cleaned by a female staff member. In a recent turn of events, the passenger in question has since died during his holiday on a Thai island.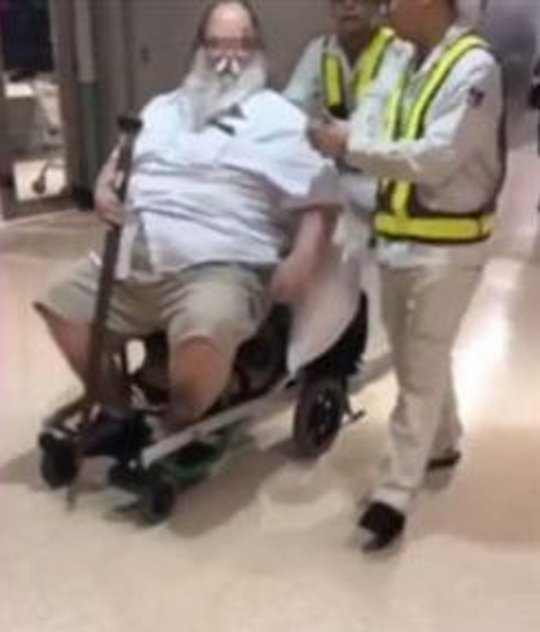 A spokesperson for the airline on which the whole thing unfolded, EVA Air, reported that the tourist died from an unspecified illness in March while visiting the island of Koh Sumui.
For those who hadn't been following the story before this, Kuo was left so traumatised by the incident, which unfolded on a flight from the US to Taiwan, that she called a press conference earlier this year, begging that her employer EVA Air update an old company policy that insisted cabin crew must be female.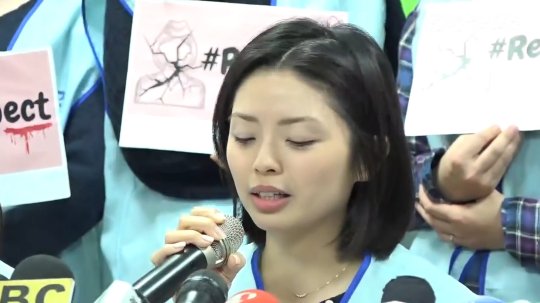 Apparently the man, who was in a wheelchair, used the plane toilets before asking the crew members to wipe and then re-wipe his butt as he was not satisfied with their initial attempts.
I told him we couldn't help him, but he started yelling. He told me to go in (to the bathroom) immediately and threatened to relieve himself on the floor.

As the passenger's genitals were now exposed, one of my colleagues brought a blanket, which I used to cover his modesty.

But he very angrily slapped my hand away, saying he didn't want it and only wanted me to remove his underwear so he could use the toilet.
After one of the stewardesses agreed to do it, she put three pairs of latex gloves on and that's when the passenger started "moaning with pleasure".
He said: 'Oh, mmm, deeper, deeper,' and then accused my chief attendant of not properly cleaning his backside, requesting that she do it again.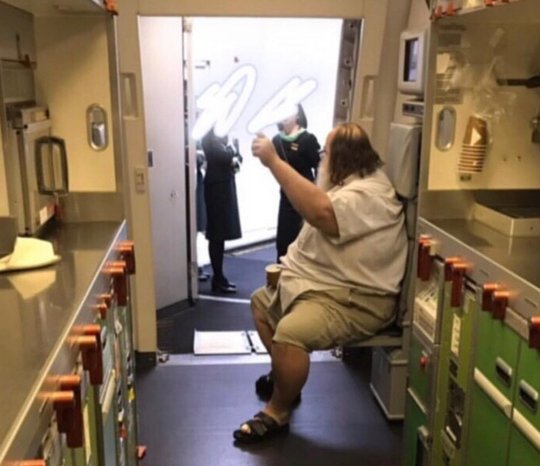 The woman had to re-wipe three times before he was happy with the job, to which he declared, "You can pull my pants back up now."
As said, Kuo has since called on her employer to start taking on male members of cabin crew too so that they can deal with incidents such as this.
And in an even more shocking turn of events, the man – who was given three seats after requesting them because of his size – has passed away. No one could've seen that one coming.
For more of the same, check out this story about a man who sued for injuries after being sat next to two obese passengers on a flight.