This guy is called Dale Decker and he lives in Two Rivers, Wisonsin with his wife and two sons and is pretty much a typical American. Other than the fact he has 100 orgasms a day that is. I bet he's experienced every single one of the cum faces highlighted in the Beautiful Agony photo series.
The condition is called Persistent Genital Arousal Syndrome and it came about roughly two years ago when he slipped a disc getting out of his chair. He had five orgasms on the way to the hospital and they haven't shown any sign of stopping sense. Far from being as awesome as you might think though. Dale explains:
Imagine being on your knees at your father's funeral beside his casket, saying goodbye to him, and then you have nine orgasms right there, while your whole family is standing behind you.

It makes you never want to have another orgasm for as long as you live. There's nothing pleasurable about it because even though it might feel physically good, you're completely disgusted by what's going on.

If you're in public, if you're in front of kids — it's disgusting and it can break you real fast. It happened to me at the grocery store, and when it was over there were around 150 people looking straight at me. Why would I leave the house when something like this can happen?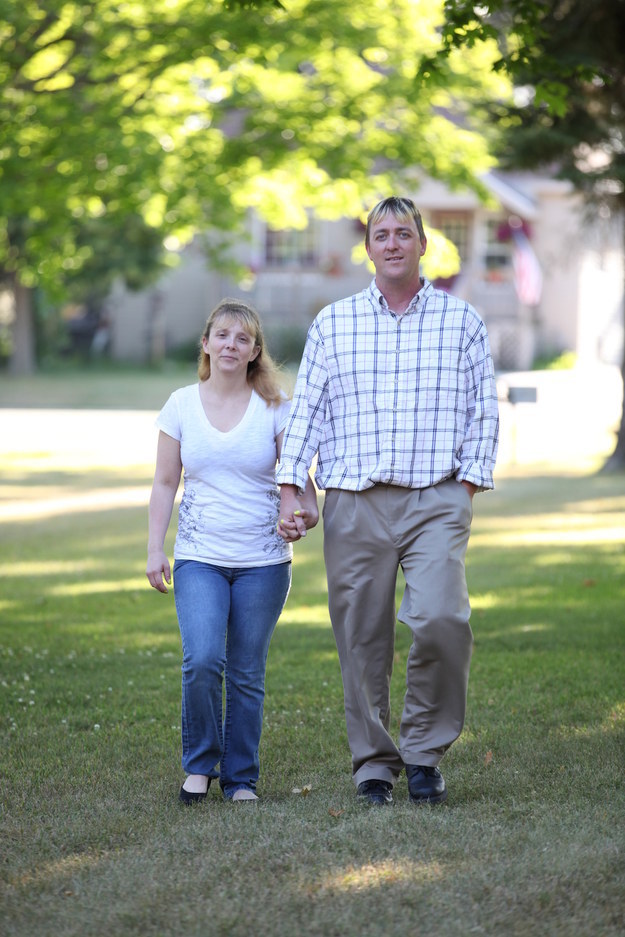 As you may have guessed, Dale has been left housebound by his condition. It's also affected his wife and family too – even though Dale has an almost constant erection him and his wife never have sex anymore because it's just too hard. April elaborates on the difficulties they've been facing:
We really struggle right now as he is unable to work and supply for his family, and I feel like all the strain is on me. It's really upsetting; we don't do things that man and wife should do and we argue over things that should not be affecting us.

Because he sometimes has episodes at night we took the decision to sleep in separate beds. That can be very frustrating. You want the comfort from another person, particularly your husband, but we don't have that.
To be fair this really doesn't sound anywhere near as good as it did when I started writing the article. The video documentary below drives home this point even further. We can only hope that Dale somehow gets the help he needs and gets this problem sorted out before it ruins his life even more. Still, if he was ever a contestant on this game show he would probably win pretty easily.