If we've learned one thing during the Coronavirus pandemic, it's that the majority of people in this country don't really care about anyone else as long as they get to go to the beach or sit in the park with all their mates or whatever, and this has been proven yet again as thousands of people descended on Bournemouth beach today during the heatwave.
Images VIA
Obviously social distancing rules were unable to be followed and this meant that the authorities had to declare a major incident. Here's what council leader Vikki Slade had to say about it: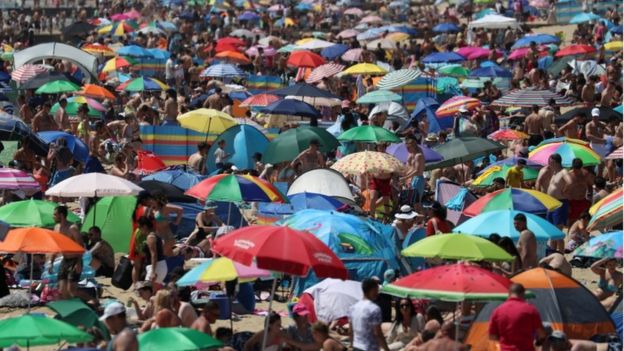 We are absolutely appalled at the scenes witnessed on our beaches, particularly at Bournemouth and Sandbanks, in the last 24-48 hours.

The irresponsible behaviour and actions of so many people is just shocking and our services are stretched to the absolute hilt trying to keep everyone safe.

We have had no choice now but to declare a major incident and initiate an emergency response.
Not really sure what declaring a major incident and initiating an emergency response actually means in this situation, but it certainly sounds serious, right? I don't think that they're gonna like physically move people off the beach or anything though are they?
Maybe by declaring a major incident they're just hoping to discourage people from heading to the beach? Do they actually think that's going to work though given the scenes whenever the sun comes out in this country?
For more of the same, check out this woman who's shocked at how many people are at the beach. The beach she drove two hours to get to SMH.