Madonna has been pretty controversial throughout her epic career, so it's no surprise that she once again generated headlines with her small talk in betweens songs at her new residency at the London Palladium.
Featured Image VIA 
Madonna is playing most nights for the next couple of weeks at the venue to promote her new Madame X album, mainly performing songs off of that record although a couple of classics like Frozen, American Life, Like A Prayer and Vogue have made it onto the setlist as well. However, it's not her performances that have been generating the headlines – although by all accounts they've been great – it's instead the in between song banter: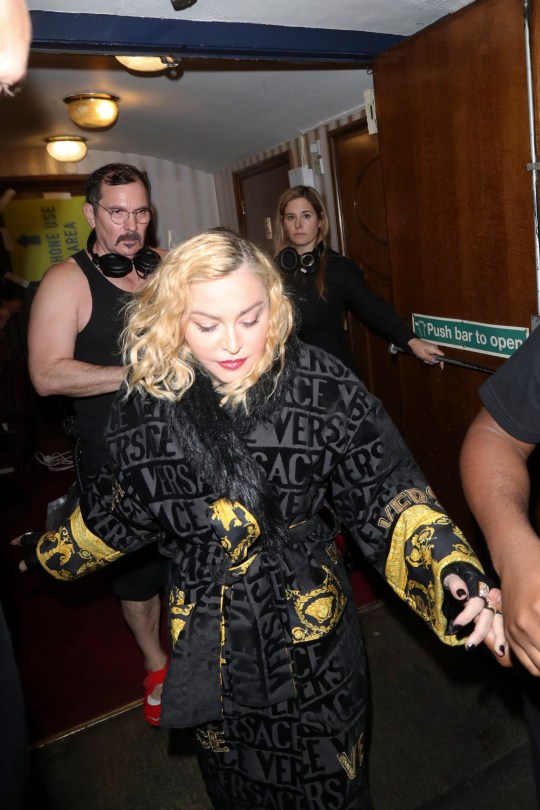 What do you call a man with a small penis?

The answer is, I wouldn't f**king know.

I've never been with a guy with a small d**k.

You know size matters, don't pretend that it doesn't!
Tell 'em girl. I dunno if I actually believe her though because surely even Madonna wouldn't kick someone out of bed that she really liked when he took his pants off and revealed that he didn't have the monster schlong she was looking for? Sure, it fits in with her sex mad nymph image but I'm still not buying it.
I guess Sean Penn, Guy Ritchie, David Blaine and whoever else is purported to have shagged her are feeling pretty good about themselves right now though at least. Fair play to them.
For more of the same, check out this story about Dennis Rodman saying Madonna offered him $20 million to get her pregnant. Sure.