Hands down I think that most of us would agree that changing the duvet is probably one of the most annoying household chores out there – it's just so difficult and annoying and never works out properly without messing around with it for ages, am I right?
Images VIA 
You would have thought someone might have devised a way to solve this problem by now – other than just do it more often and get better at it, sure – but I haven't encountered one until now and this solution from M & S. They're selling a 'Supremely Washable' 4.5 tog duvet for £32.50 which apparently doesn't require a duvet cover and can go straight in the washing machine.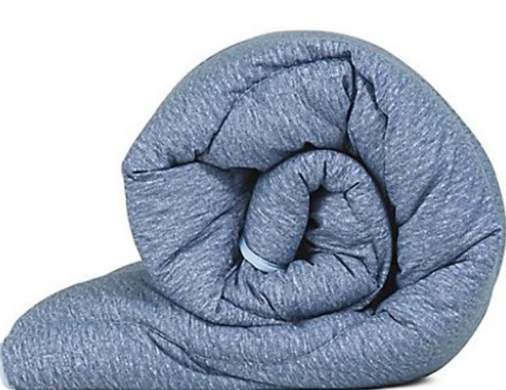 I know, I don't believe it either, but here's what the product description reads:
Whether for your family, your guests, yourself, or just as an everyday comforter to keep around the house, our printed duvet makes a great choice for complete cosy comfort.

With its own soft touch microfibre cover, this duvet doesn't require any additional covers, while a 4.5 tog rating keeps our light duvet cool throughout the warm summer months.

Designed with convenience in mind, this duvet features our innovative Supremely Washable technology that allows for easy and quick laundering, meaning it can be washed and dried within a single day, while retaining its incredibly soft feel.

Perfect for your bed, students, guest bedrooms, overnight stays or as an everyday comforter around the home.
I mean I'm still not sure I'm convinced – or whether it would be that culturally acceptable to use it without a duvet cover considering how ingrained putting one on has been in my consciousness – but I suppose at only £33 it's worth a pop isn't it? Sold.
For more duvets, check out this duvet suit you can now get for your morning commute. Sold that one too.