I've said it before and I'm sure I'll end up having to say it again, but all your favourite supermarkets really have gone all out with the availability of ridiculous food items this Christmas and the latest one comes courtesy of Marks & Spencer who have decided to release a foot long chocolate eclair for £10.
Featured Image VIA
I'm sure you're puzzled as to just why the chocolate eclair is part of the Christmas menu- does it scream out Christmas like pigs in blankets or anything like that? – but regardless of that the decision to release an eclair that's a foot long seems a bit bizarre to me as well. Like what's the point?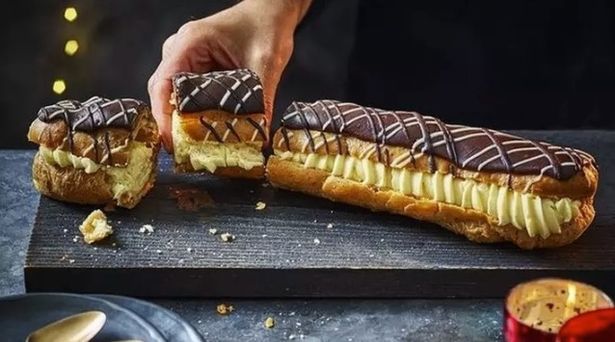 People are just gonna tear it up to the size of a regular eclair anyway, so the only real thing it's gonna do is look weird on your dining table and probably steal away all the attention from the turkey. Seems like a dumb idea.
You know what though? It would look pretty good next to a two metre long pig in blanket. Christmas is stupid.