Not too sure how many of us are doing our shopping at M & S considering we're in lockdown and it costs an absolute bomb there, but some of us might be tempted for the occasional treat in the upcoming weeks – let's face it this is going on for a while – then you could probably do a lot worse than their new Percy Pig flavour ice cream.
Images VIA
The frozen dessert does pretty much exactly what you would expect it to, tasting exactly like the popular sweets. The picture above is a bit deceiving though as I don't think that the ice cream actually comes with any actual Percy Pigs in it – you'll have to add them yourself.
Here's what the official product descriptions says: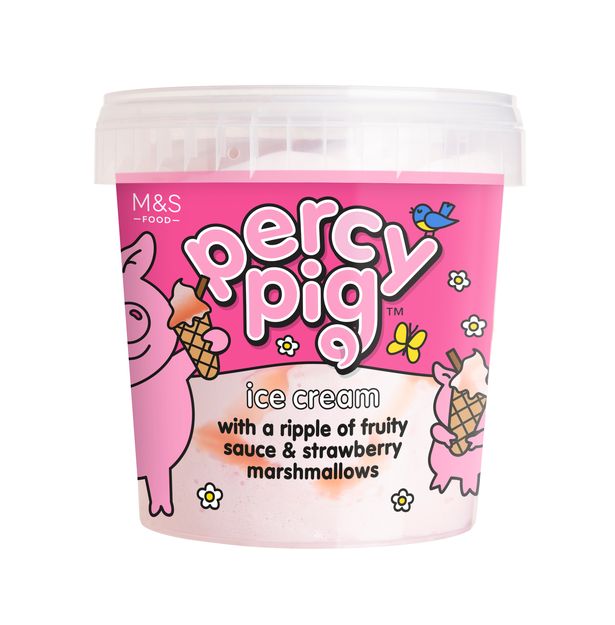 The new ice cream is swirled with a ripple of fruity sauce and strawberry marshmallows.

It's what Percy dreams are made of.
I mean it sounds like it's gonna be good and it isn't even as outrageously priced as some members of the Ben & Jerry's family, with a 450g tub of the stuff coming in at £3. Pretty good considering it's a Marks and Spencer exclusive, but again I'm just not sure if I'm gonna be able to stretch to those sort of luxuries whilst we're still currently on lockdown. Maybe something to look forward to when it's all over.
For more of the same, check out Piers Morgan spitting our vegetarian Percy Pigs live on air. Idiot.