While Hyde Park has been getting excited about some ageing rockers & Calvin Harris' Mrs, and Finsbury Park has been having its gates broken down so people could get a glimpse of a chart troubling pop act or two, we've been counting down the days until we can finally get involved in the one London summer festival we've been waiting for: Lovebox.
Image VIA
Back in 2002 Groove Armada gave birth to the Lovebox foetus. It began as a simple club night at 93 Feet East, Brick Lane. In 2003, to celebrate the night's anniversary they set up a party in the park. Lovebox was born. Since that auspicious birthday bash the event has gone from strength to strength, and now it's a mighty beast indeed.
Lovebox's inaugural event in the early noughties welcomed 10,000 pumped up beat fiends through its doors, that figure has risen year on year and 2015 is set to be the largest to date. They must be doing something right.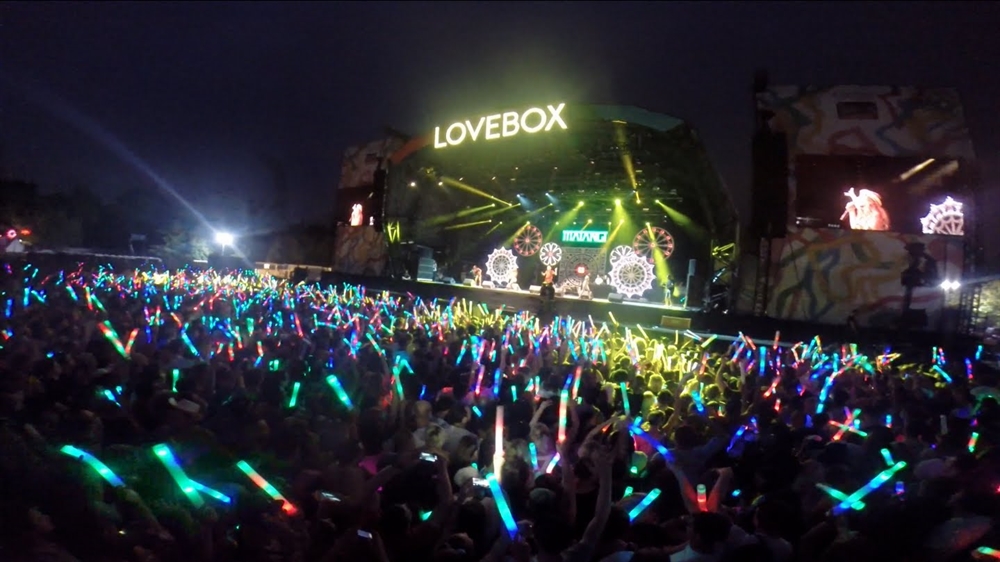 Image VIA
Becoming the world capital of the cut-off jeans and welly brigade for a weekend, Victoria Park will be host to 80,000 people ready to let loose to the sounds of legendary performers and new acts across a multitude of genres, all with a heavy beat at its heart.
Although the festival started its life with its feet squarely and firmly lodged in the dance zone, as old father time has marched along, Lovebox's ample wings have spread to encompass a multitude of genres. The Lovebox clan has been blessed with the presence of artists as varied as The B52's, Sly & The Family Stone, Blondie and The Human League.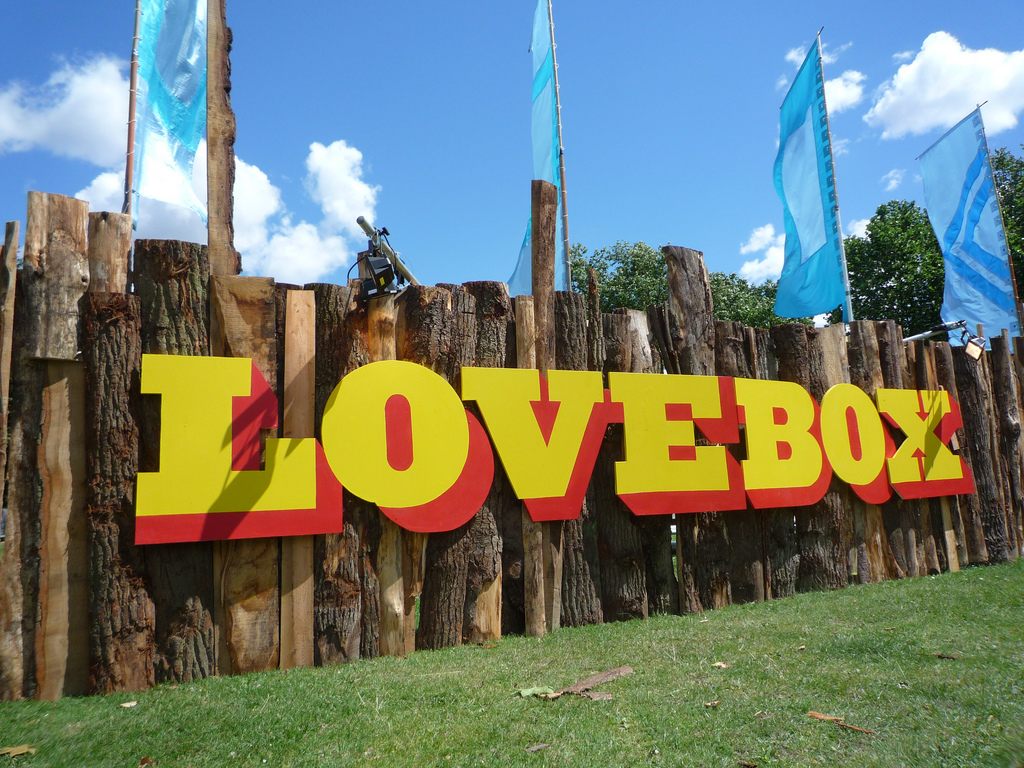 Image VIA
The festival is about more than just blistering tunes though; circus acts and cabaret performances abound alongside other curiosities like a bowling alley and a vintage fashion fair. Lovebox's organisers are as focused on people's eyeballs as much as they are their ear drums. They go to great lengths to decorate the stages and wherever you look there's something that will take your eye. The whole event has a theatrical feel. Basically, there's no scrimping on the visuals.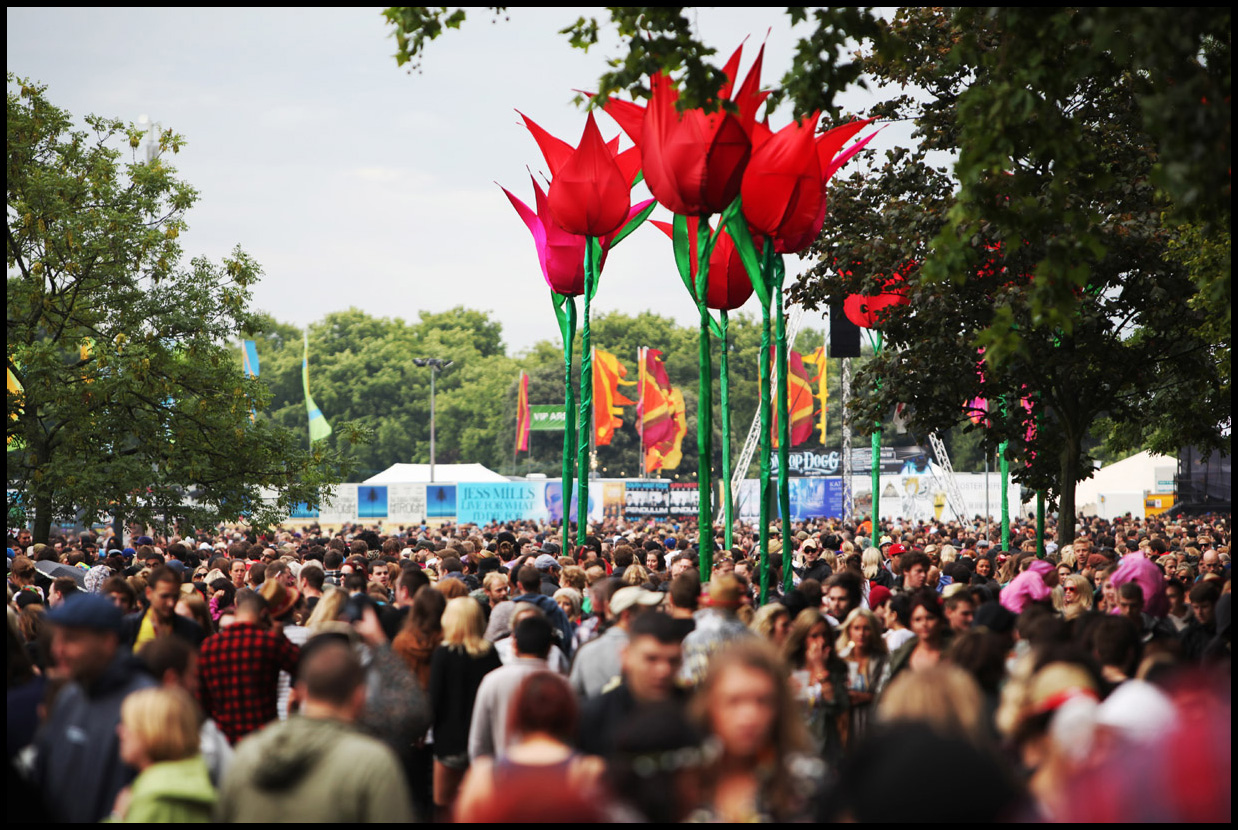 Image VIA
Over the years Lovebox has developed into a full on, balls-to-the-wall festival, but with one important difference. That difference lies in its positioning. You don't have to catch a train, then a bus, then a cab and then walk for an hour down a lonely country lane like many of the larger festivals: Lovebox is a massively convenient bastard. As one writer eloquently puts it, there's no "camping or tramping". This means the event wins where others fail. It's disability and family friendly. Not a 4×4 in sight.
We're stoked to see some friends of Sick Chirpse playing out to some big crowds with Action Bronson, Skepta & My Nu Leng gracing a lineup with Rudimental and Snoop Dogg earning top billing. We're also getting a kicking from Cypress Hill, a massage from Little Dragon and a bollock twist from Squarepusher. The scope of acts this year is beyond solid.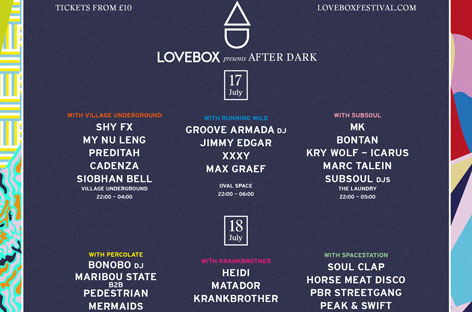 I'm definitely stumbling into some of the food on offer too — it looks like the cream of London's street food traders are making an appearance. There's not a type of food I'm not into (except yoghurt, for some reason I can't stand the stuff. Anything else is fair game though) so I'm in luck at Lovebox. Get a load of this:
Le Bun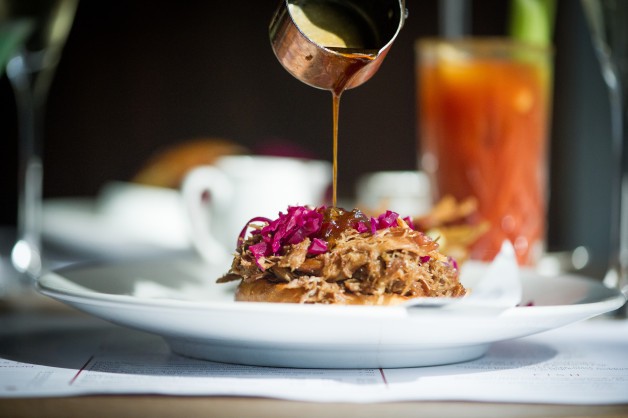 Popdogs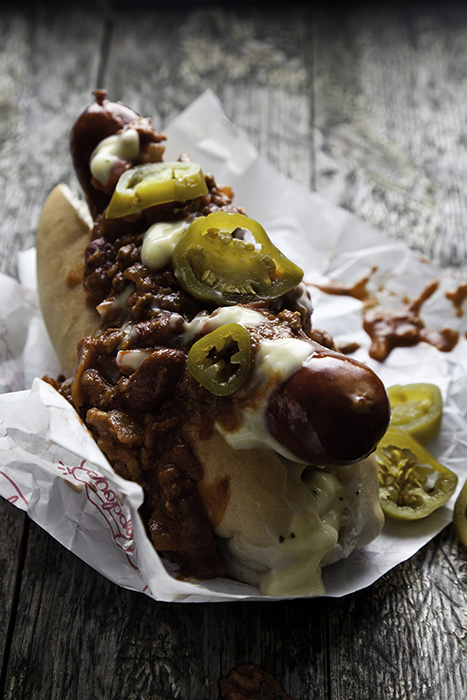 Smokestak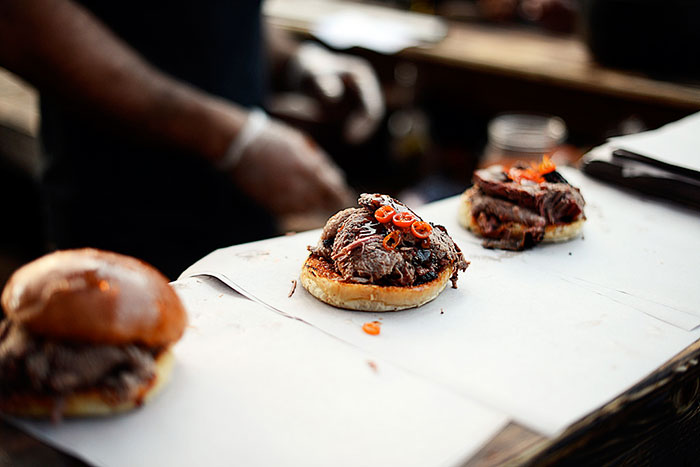 Yes please.
Come find the Sick Chirpse crew, we'll let you buy us a drink and/or five or six burgers.