Even if Jeremy Clarkson seems sure that he's going to lose his job on Top Gear, the official word on it is still out. Although there's no shortage of supporters for him – with over one million signatures being presented to the BBC on Friday by a guy dressed up as The Stig – not that many people in the media have come out in a show of solidarity with him, he received some props from a pretty surprising source today though when Snoop Dogg released a statement backing him.
Here's what he had to say: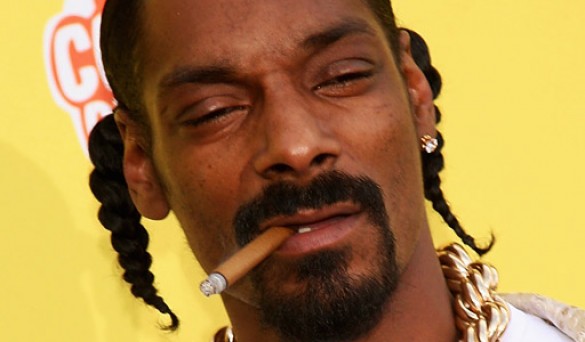 Image VIA
The BBC got to be crazy to even think about firing Jeremy Clarkson. He isn't part of Top Gear – he is Top Gear.

They even think about firing him, Britain needs to boycott the BBC until he is reinstated.

It don't matter what country I am in, I know if I stick the TV on in a hotel room then I am gonna get CNN and I am gonna get Top Gear. The reason it is syndicated all over the world is because of Jeremy and the BBC have gotta get that.
Well, there you have it. We can only dream of the possibilities that might occur if Clarkson does get his job back now that Snoop Dogg's love of the show has been made clear. We might see a very stoned Snoop Dogg be the slowest person in history to go around the track, or maybe Snoop and Clarkson could go on a road trip across America sampling the best weed they could find. Now these are episodes I would want to see.