Jamie and Abbie Hort from Guernsey won £50,000 on the lottery in December 2014 — not the jackpot by any means but still a sizeable amount of cash that most people have to work for years to save up.
Instead of saving it or investing it or doing anything remotely useful with it whatsoever, they moved into a nicer flat at £700 a month rent, sorted themselves out with some nice new furniture and a massive TV, and then spunked the rest on takeaways, designer clothes and holidays.
By December 2015 the money was long gone, and they're now having a hard time getting back on income support and housing benefit.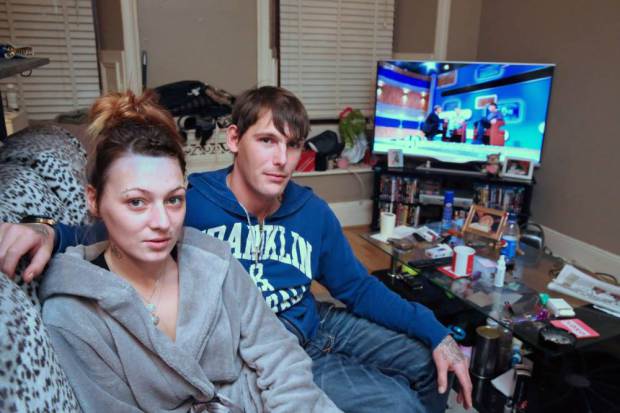 They admit they were "silly" with their winnings but also say they "deserved to buy nice stuff", and the fact officials are refusing to let them sign on again led to them having the "worst Christmas ever".
Jamie says:
When we first won the money, we were very excited and we helped sort our family out with some money and went shopping.

We had no other income source so the money was going on things like food. Sometimes we were spending £70 a day on food.

We were a bit silly with it, it could have lasted a lot longer, I'll admit that. But all we want now is some help.
Abbie explains:
They want to see receipts from the statements as they don't believe all the money has gone. The £50,000 went in eight months but they don't believe us.

We moved in to a one bedroom flat but it had nothing in it. When we won the lottery we had to start from scratch. We bought a sofa, wardrobe, chest of drawers, fridge, televisions and cutlery.

We bought a few bits of clothing — my husband likes designer clothing so bought some Diesel, Ralph Lauren and Franklin & Marshall items.

But we won the lottery so we deserved to buy nice stuff.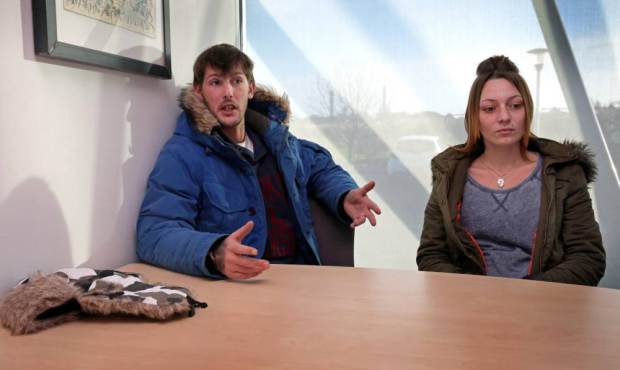 Images VIA
And that right there is why you should always keep hold of your receipts. They do still have a massive telly though, so it's not all bad news, is it?
Jamie is an unemployed scaffolder, and Abbie looks after their children.
Could be worse though — they're not the most wasteful lottery winners in history, not by a long shot.