There haven't been many falls from grace more spectacular than that of Lost Prophets singer Ian Watkins, who went from being the lead singer of one of the most successful nu metal bands around to getting jailed for around 30 years for being a peadophile who conspired to rape a baby. One hell of a turnaround.
Images VIA
Watkins has been in prison for a few years now and it sounds like he isn't having the best time of it if this story is to be believed. Watkins is currently on trial at Leeds Crown Court for possession of a mobile phone which it's claimed he had been storing up his butt to prevent guards from finding it. Here's what prosecutor Stephen Wood said about the incident: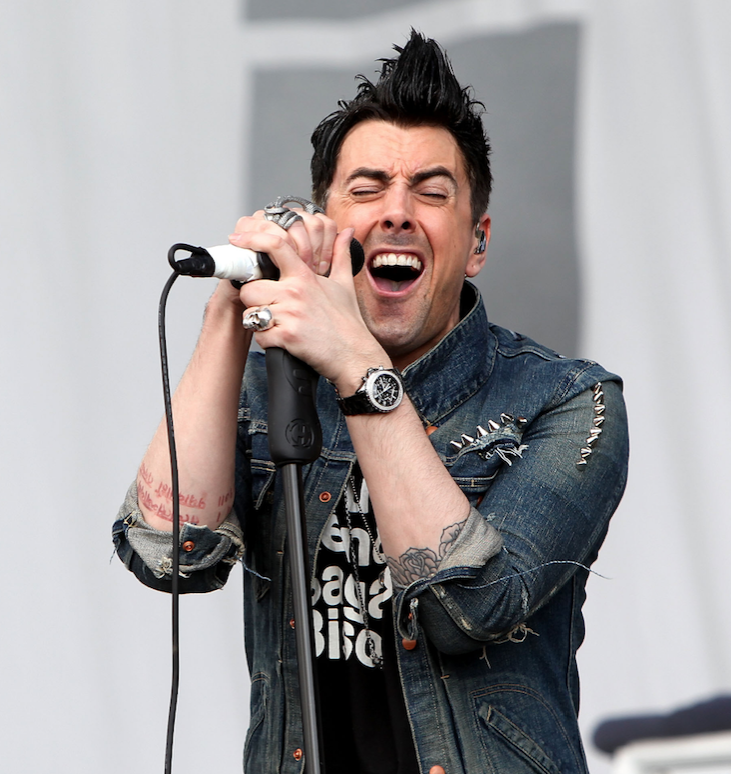 On March 10 a prison officer at HMP Wakefield went to the defendant's cell, the intention was to remove the defendant to a sterile cell so he could be searched.

The prison had received information the defendant was in possession of a phone. The defendant was searched and nothing was found.

During the search the defendant was asked if he had a mobile phone about him and he replied he did not.

After the search the defendant said his mother was travelling to visit him and he asked if he would still be allowed to see her.

When the prison officer went back… he asked if he could still have the visit if he handed over the telephone.

The officer asked if he had a phone and he [Watkins] replied that he did. The defendant eached in to his underwear and towards his anus.

After about 10 seconds the defendant then produced a small white telephone.

It must have been inserted into the defendant's anus.
Ewwww that's pretty gross isn't it, but I guess you've gotta do what you've gotta do to get by when you're in prison hey? Although if you're Ian Watkins I suppose it's possible that you might enjoy having a phone stuck up your butt as well, so there's that angle to consider.
If anyone is interest Watkins has denied illegally possessing the phone which seems kinda strange considering everyone is saying he literally pulled it out of her butt, but I guess that's what this five day trial is going to determine. Guy probably just wants some fresh air to be honest.
Incidentally, Watkins appeared in court wearing a necklace of an upside down crucifix. Goth.
For more of the same, check out this story about how you fangirls still go and visit him in prison. Grim.