19-year-old Sephora Iklaba was crowned Miss Helsinki this week and wrote a long post on Instagram thanking her friends, family and followers for their support.
Featured Image VIA
The celebrations didn't really go to plan however after furious internet trolls took issue with her victory because a) she was born in Nigeria, not Finland and b) they don't think she was good-looking enough to win anyway.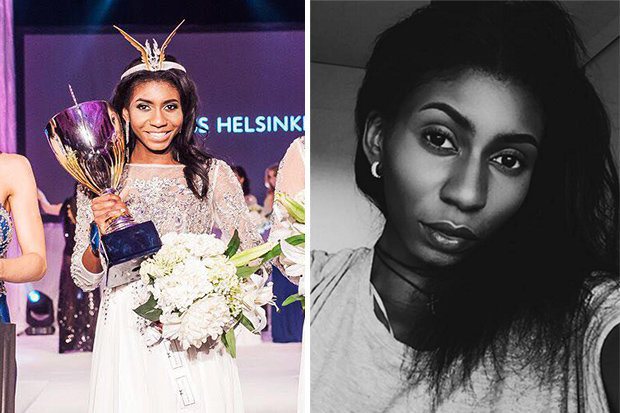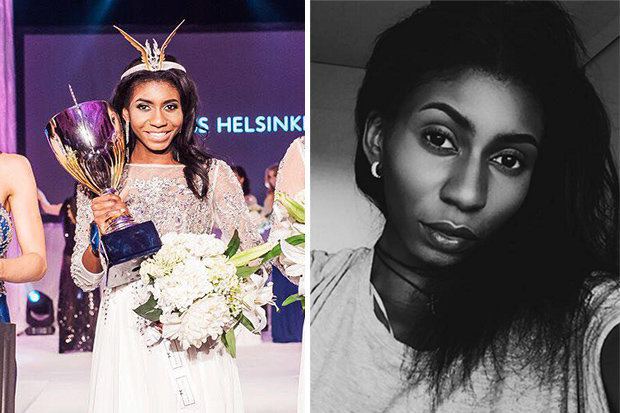 Here's the sort of reaction she's dealing with:
https://twitter.com/OnlineMagazin/status/818027370061959169?ref_src=twsrc%5Etfw
1st Picture – 1st place in Miss Helsinki
2nd Picture – 4th place in Miss Helsinki

We aren't even allowed to win our own beauty pageants pic.twitter.com/x9zhnBDPJM

— Girls of Europa (@GirlsOfEuropa) January 7, 2017
There doesn't seem to be any footage of this pageant which is a shame as maybe Sephora absolutely bossed it on stage which could help people understand why she won. Maybe all the other girls were absolutely terrible on stage and that's why they lost. There could be several reasons why Sephora won Miss Helsinki 2017, but as we learnt with the US Presidential election people are fed up with political correctness these days, and the idea that Sephora won BECAUSE she's black seems to be driving some people crazy.
But hey, a victory is a victory so congratulations to Sephora. Very impressive when you consider this girl came in at #2:
Better luck next time Vivianna.
For the time the Arab world went nuts at Miss Palestine because she took a selfie with Miss Israel, click HERE.