Steve Harvey's 23-year-old daughter Lori has been making quite a name for herself on the internet streets.
If you've never heard of her before, Lori Harvey's claim to fame (aside from who her dad is) has been dating P Diddy's son, then dumping him and dating P Diddy himself (seriously), before ditching Diddy and hooking up with rapper Future. In fact she seems to be in quite high demand in the rap community in general, having been referenced in music by Meek Mill as well.
As if all that isn't enough to give her dad an anxiety attack, Lori dropped this thirst trap on social media the other night:
Lori Harvey 👀 pic.twitter.com/MYmdY1H4c1

— DatPiff (@DatPiff) May 3, 2020
Over to Steve Harvey…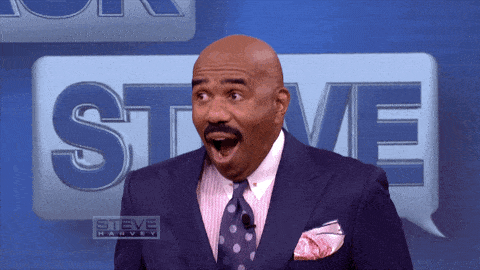 Pretty fortunate biological turn of events there considering her dad looks like Mr. Potato Head. I wonder what Mr. Harvey thinks of this lyric from his daughter's boyfriend Future on the 'Life Is Good Rmx' alongside Drake:
And she call me daddy cuz my money long like Stevie
Yikes! That's gonna make things awkward at dinner no doubt. Though having dated both P Diddy and his son previously, I think Lori Harvey is about as used to awkward as anyone can get.
For the time Steve Harvey announced the wrong winner when hosting Miss Universe, click HERE. Whoops.