Just as we were all thinking that Monopoly doesn't take nearly long enough to play, the longer version has now gone on sale on Amazon in time for Christmas.
Featured Image VIA
In fact I've just checked on Amazon and it's already sold out, which is probably just as well because it sounds like it could actually ruin the holidays for everyone.
Via KFOR:
The board game of your nightmares is here, taking aim at your entire weekend.

A longer version of Monopoly is now available for purchase only on Amazon.

The Monopoly Longest Game Ever costs $19.99 and takes up endless, irredeemable hours of players' lives.

"Think the original Monopoly game takes forever to play? It's got nothing over this edition," reads the less-than-convincing game description.

The game doesn't end until someone owns every single property — and in this version, there are three versions of each property. Also, the winner must own all 16 streets, four railroads and two utilities.
So yeah, if you fancy sitting on the floor with your friends and family and rolling dice for 12 hours then go ahead and order Monopoly's Longest Game Ever. Three versions of every property? Three Boardwalks? Three free parkings? How could anyone resist? Spending two or three hours playing the original just doesn't cut it anymore.
Here's one of the reviews someone left on Amazon: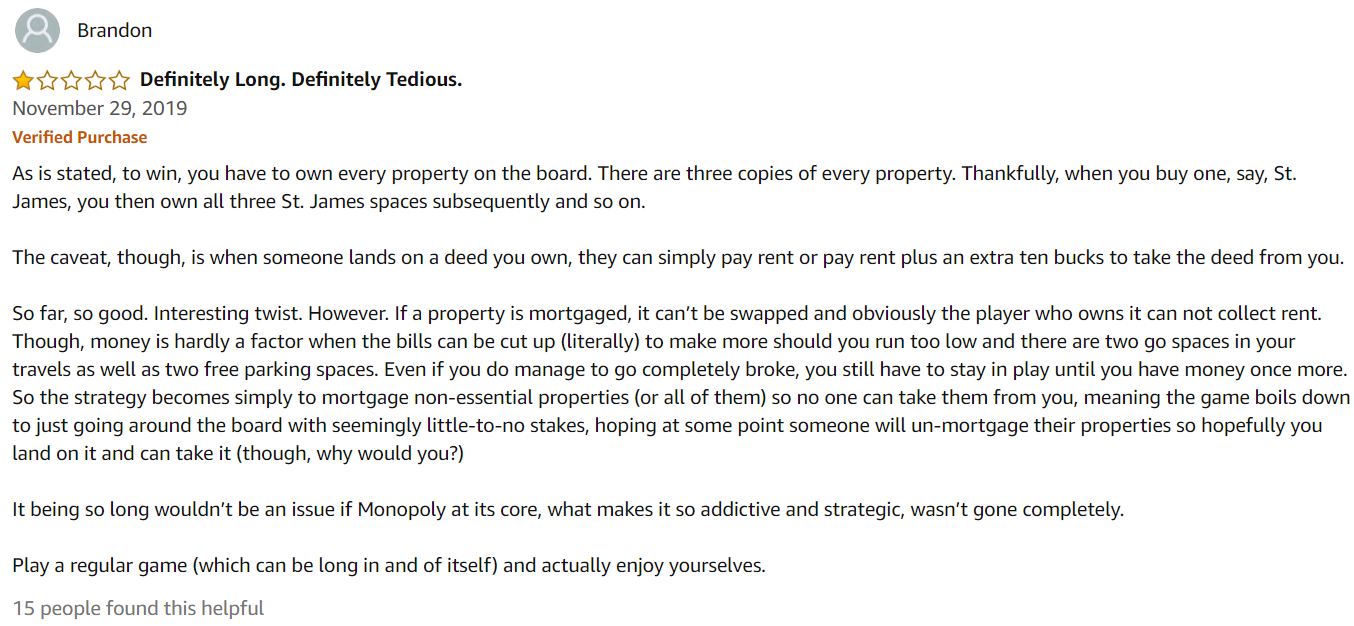 Think I'll give this one a pass.
For the amazingly detailed wooden replica of the 'Jumanji' game board designed by sculptor Steve Richter, click HERE. Now that might actually result in some fun.