Not sure if you noticed, but it's fucking hot. Like, not even enjoyably hot. We're talking straight-up, sweaty genitals and people passing out kinda weather.
As is always the case, it's hotter down south than it is up north – this was reflected by a video that made its way online today showing a woman over in East London going about her day entirely butt naked.
Yep, the unnamed woman was filmed bowling it down the streets wearing nothing but shoes and her birthday suit while shouting at some guy as he walks away from her.
Only in east london…. I hate ends sometimes😂😂 pic.twitter.com/Yzx3ZfIusS

— Chibz (@justchibz) July 24, 2019
The video was uploaded by Twitter user Chibz, although unfortunately we don't have any context as to why this woman is naked or what the couple are arguing about. It's probably the heat, it does weird things to people.
In other corners of the city, photos show people on tubes stripping off in a bid to cool down.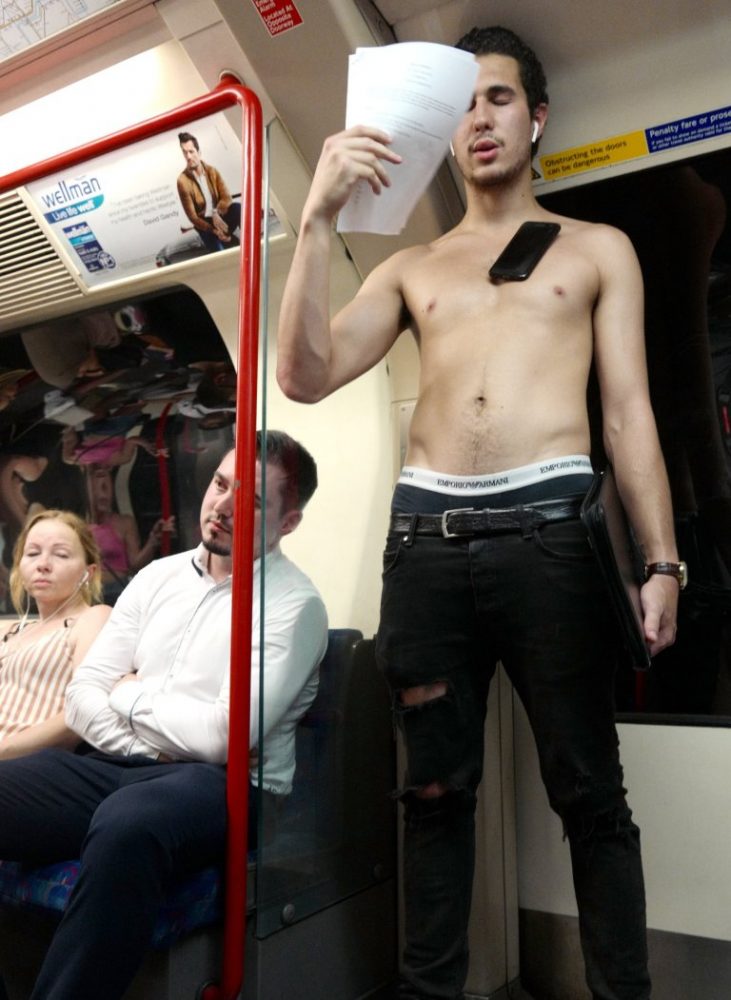 Images VIA
As Londoners ourselves, we can confirm that the Underground is like a fiery inferno right now and should be avoided at all costs.
For more bizarre side-effects of the UK heatwave, check out what these aggy seagulls are up to.