As most of us know, London's housing market is somewhat of a joke — especially in the more affluent areas of the city.
Leafy North London is one of The Big Smoke's most sought after regions, with properties in Highgate, Crouch End and Muswell Hill a mere pipe dream for most; in short, you might be able to buy a rabbit's hutch for around £400k, if you're lucky.
But almost two years ago, a property in Muswell Hill was sold for the tidy sum of approximately £240k (a bargain in that neck of the woods). The place: 23D Cranley Gardens.
Featured Image VIA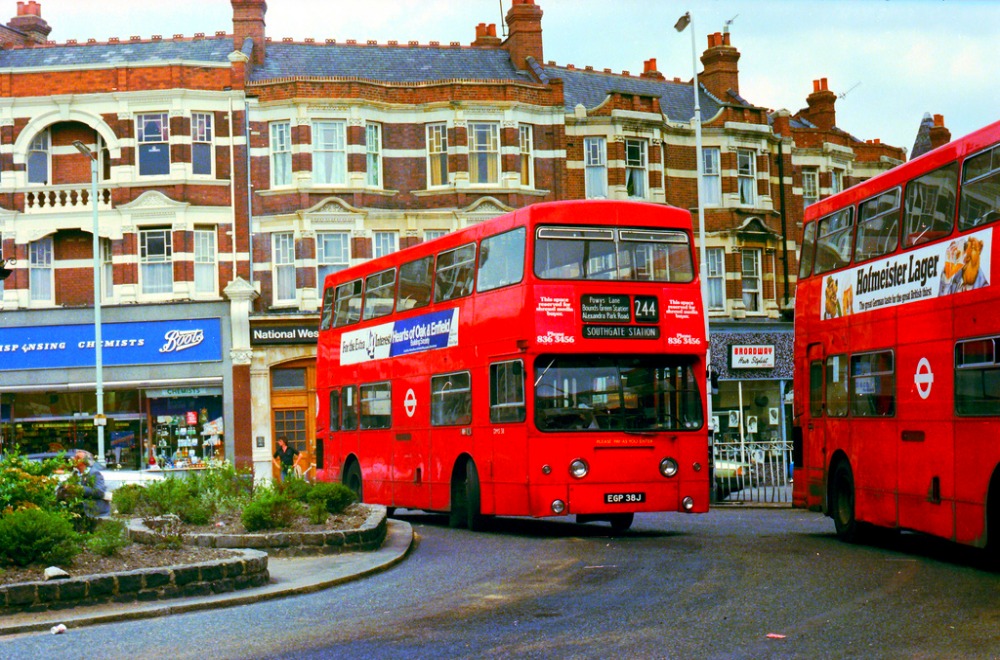 Image VIA
The buyer, believed to be a teacher, took over the flat on October 7 and refurbished it, installing wooden floors, before putting it back on the market less than three months later for £340k.
You might be wondering why this chic attic flat with panoramic views of the city sold for such a bargain price (well, for North London). The original advert came with the usual estate agent spiel like 'charming' and 'centrally located', but unlike most others, this warning was attached:
"Buyers are asked to research the history of this property."
Most potential buyers ran for the hills when they discovered the place once belonged to Dennis Nilsen, one of the UK's most deranged serial killers.
Before moving to the attic flat in 1987, it is said that Nilsen had already murdered around half a dozen people, all of which were either young homeless men or rent boys; those who the killer didn't think people would miss. With the promise of food, money and shelter, Nilsen would lure the poor victims to his place, before strangling them to death. As if that wasn't bad enough, Nilsen was a necrophiliac, as well as a curious cannibal and after having his way with his victims, he would boil their body parts, before eating them.
It seems that in his previous residence, Nilsen would bury his victims' remains in the back garden, but with his Cranley Gardens flat being in the attic, the killer had to resort to slightly more drastic measures. Apparently, Nilsen stored what was left of the remains in bin bags and when the stench became unbearable, he would attempt to flush them down the toilet – as you might imagine, this eventually caused some serious plumbing problems.
[youtube http://www.youtube.com/watch?v=pVSddhJYwi4]
After the drains became completely blocked, the twisted lunatic had the audacity to complain about the state of them and when a Dyno-Rod worker arrived at the property to unblock them, he discovered what appeared to be flesh and bits of bone when he pulled open a drain cover outside the property.
Soon after Dennis Nilsen was arrested and while in custody he admitted to killing 15 men between the late 70's and early 80's. He was convicted for at least six of the murders and quite rightly, Nilsen is now serving a life sentence in Full Sutton Prison.
In the grand scheme of things, a small attic flat for £340k isn't exactly what you'd call a bargain, but the way things are at the moment, in Muswell Hill it's an absolute steal. Obviously, it has made a an affordable, cosy home for a couple of people with a bit of dosh in the bank and these atrocities did happen decades ago after all, but for me personally, the thought of the brutal atrocities carried out by the unhinged Dennis Nilsen would keep me awake at night.
Would you be able to live in a murder house?
For more on the workings of horrible criminal minds, read 10 Serial Killers Who Killed the Most People.