For some wacky reason, someone has decided to vandalise the Copenhagen statue of Hans Christian Andersen's 'Little Mermaid' by spray painting the phrase "racist fish" across its stone base.
Featured Image VIA
Speaking to Sky News, Ane Grum-Schwensen, researcher at the Hans Christian Andersen Centre at the University of Southern Denmark, said she was "having a hard time seeing what is particularly racist" about the fairytale the figure is taken from.
According to the famous writer's story, The Little Mermaid was a sea king's daughter who falls in love with a prince and longs to become human.
In fact, it was apparently written by the author as an allegory of his unrequited love for another man:
Multiple sources if you need it.https://t.co/FDFGRcUiN4

— ۗۗۗۗۗۗۗۗۗۗۗۗDumpling.png (@dumplings_r_yum) July 3, 2020
Where does the racism come into it? Beats me, and everybody else wondering why anyone would deface the statue. Surprisingly, the 107-year-old bronze artwork has been painted, pulled down and beheaded twice in the past by anti-whaling campaigners and pro-democracy activists. It remains one of Copenhagen's most popular attractions visited by over one million tourists a year.
A 'Little Mermaid racist' search does not yield any clues as to why anyone, whether affiliated with BLM or not, would consider the fairytale racist whatsoever. So my guess is some twerp who thinks anything ever created in the West is racist took issue with it or maybe just wanted to destroy something and figured that painting 'racist' on it would justify their actions.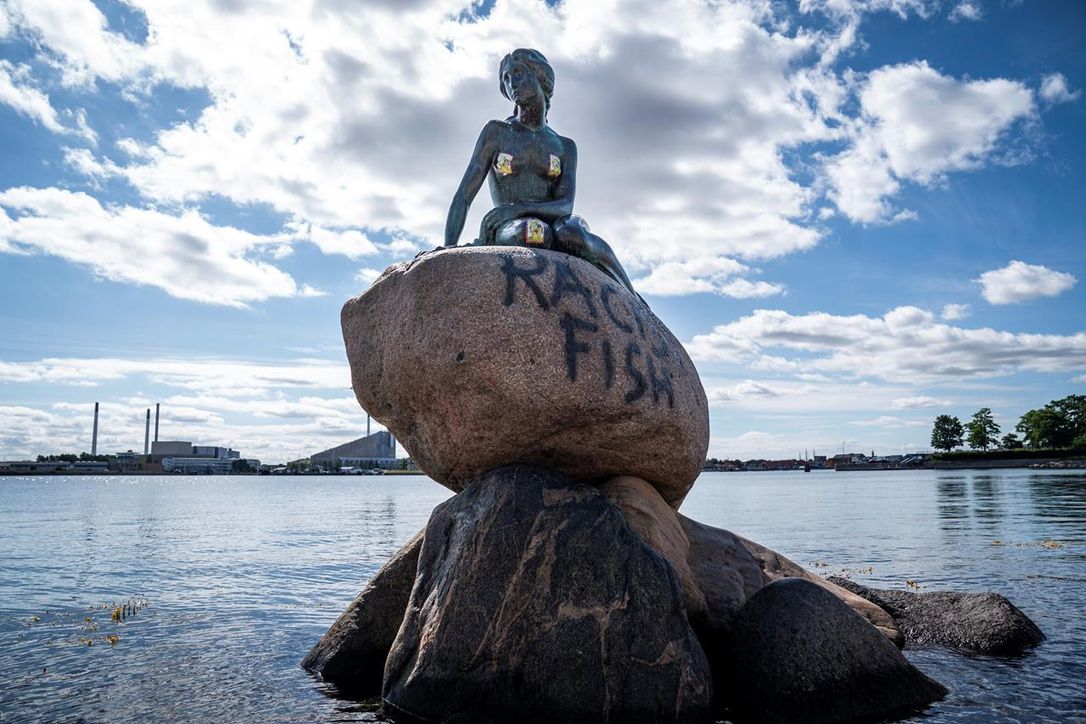 A Copenhagen police spokesperson said they are investigating the incident, which they consider an act of vandalism.
Ironically, Halle Bailey was recently cast as Ariel in the upcoming live-action remake of The Little Mermaid and while there was some racist backlash as usual, most people had no issue with it.