If you had a million chances to guess who Lindsay Lohan is currently dating, I don't think you would ever come close to guessing Mohammad bin Salman – the evil, murderous (allegedly) dictator/Crown Prince of Saudi Arabia.
Featured Image VIA
In case you forgot, he's the guy who was in the news last year for ordering the torture and murder and dismemberment (allegedly) of Jamal Khashoggi – the journalist who had disrespected him.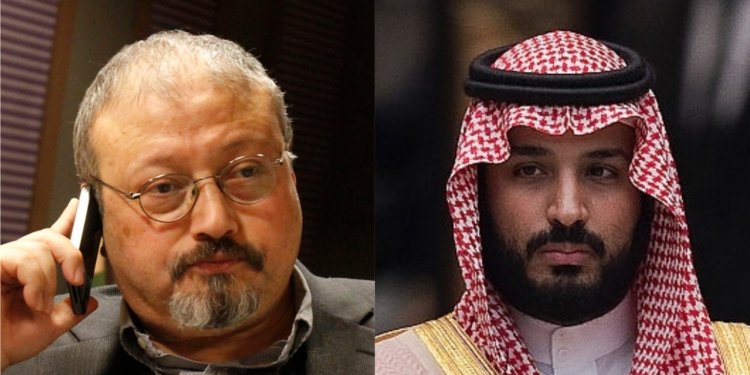 Well Page Six is reporting that Lohan and the Crown Prince are indeed getting it on:
What the heck is going on with Lindsay Lohan and Mohammad bin Salman?

A wild rumor hit town that Lohan and the bloodthirsty crown prince of Saudi Arabia have gotten close, and that he's been flying her around in his jets and showering her with presents — including a gift-wrapped credit card. And when we started asking around, a source in her inner circle acknowledged that they "know each other."
A gift-wrapped credit card? He sure knows how to treat the ladies!
According to them, men in the Middle East absolutely LOVE Lindsay Lohan:
While the "Herbie: Fully Loaded" star and the vicious authoritarian would seem to make for an unlikely twosome, sources close to Lohan, who has been partly based in nearby Dubai for the past couple of years, told Page Six that it's not unusual for the "Rumors" singer to be courted by Middle Eastern dignitaries.

"They go crazy for her out there," exclaimed one insider.
Lohan has been in the Middle East quite a lot lately. She's a big fan of the region and is even planning on making a movie about… Saudi women's love for fencing?
Lohan — who said in 2018 that she wanted to make an all-female movie, "Frame," about Saudi culture, including Saudi women's taste for the sport of fencing…
Lindsay Lohan and the Crown Prince of Saudi Arabia – what a couple! Good luck to them – I'm sure it's a love that's built to last.
To read about the Florida man who got 18 years after earning millions of dollars pretending to be a Saudi sultan, click HERE.