Sultan Bin Khalid Al-Saud of Saudi Arabia has been sentenced to 18 years in prison for conning people out of $8.1 million in investments… because it turns out he isn't Sultan Bin Khalid Al-Saud after all and just some dude in Florida pretending to be one.
Featured Image VIA
48-year-old Anthony Gignac, who suffers from mixed personality disorder, had been posing as Arab royalty for 30 YEARS, swindling millions of dollars from bogus business ventures in the process.
He lived in a luxurious Miami condo and drove a Ferrari with a forged diplomatic license plate. He also used "fake diplomatic papers and demanded to be treated according to royal protocol, which he used to justify demands for gifts from potential investors."
Florida man, Anthony Gignac,48, who posed as Saudi royal, jailed for 18 years for cheating people out of USD 8 million pic.twitter.com/vZLSzqA2Id

— BBMohanty(Former Journalist)Odisha,India (@BBMohanty7) June 1, 2019
He was eventually exposed when victim Jeffrey Soffer, the owner of Miami Beach's Fountainebleau Hotel, caught him wolfing down bacon at breakfast one day (eating pork is forbidden in Islam). Rookie error!
Gignac was living the glamorous life that you'd expect from Saudi royalty, and even documented it all on his Instagram page @princedubai_07 – lol:
Like we said though, the guy has mixed personality disorder so maybe this is all not really his fault? It just so happens that one his personalities is a Saudi Prince.
The judge had no time for that excuse unfortunately and gave him 18 years:
He was the mastermind. He was the so-called Saudi prince. He enveloped himself in the trappings of Saudi royalty. He had everyone believing he was a Saudi prince.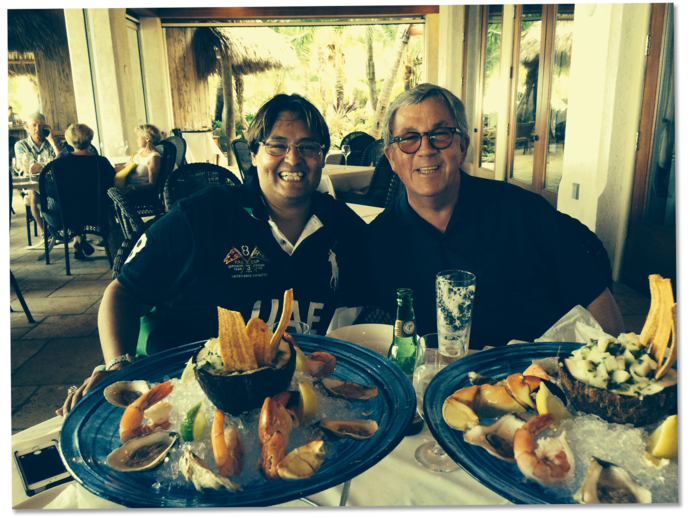 To give the devil his due, Gignac was on the more ambitious and impressive end as far as the usual Florida criminals we cover on Sick Chirpse.
Just recently we wrote about the Florida mum who was arrested for spanking her 26-year-old step son and the man who kept his pet alligator as a sex slave. Props to Gignac for raising the bar a little bit.