As dirty as McDonald's is, sometimes you just can't beat it on a hangover/whilst drunk and one of the fast food giant's all time classics is their chicken nuggets.
Featured Image VIA 
However, if you like to eat them on the regular then your wallet is going to hate you – a pack of nine Maccy D's nuggets will set you back about £3.19.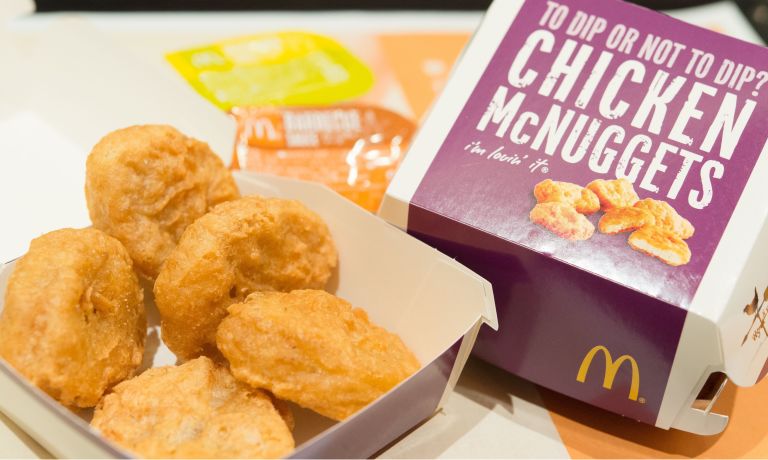 But do not fret nugget lovers because the UK's favourite budget supermarket, Lidl, is now offering nearly identical versions of the delicious snack at just a fraction of the price.
The box of ten chicken nuggets, which are priced at just £1.69, are pretty much in the exact same packaging and they even come with sweet and sour and curry dips. Incredible:
The only downside is that these badboys are only available for a limited time (why would you do this to us Lidl). On the plus side, they're frozen so I guess the only appropriate course of action is to get yourself down to Lidl and stock up. Drunk you will be eternally grateful to sober you, trust me.
While we're on the topic, take a look at the world's largest chicken nugget. Get in my face.