It was only yesterday that I was marveling about how the summer was finally here and how Aldi had already tapped into this by offering a bargain four person hot tub for just £350, but it turns out that that isn't the only essential summer item that they're offering for dead cheap.
Images VIA
That's right, Aldi are also offering an outdoor BBQ pizza oven for just £40. Of course, it's not really a whole BBQ and pizza oven and just one that clips on top of your BBQ, but that's still a pretty good price for such an item. You can't complain with the extra option of having a pizza along with your BBQ without having to go inside and use the actual oven. You know that's worth it.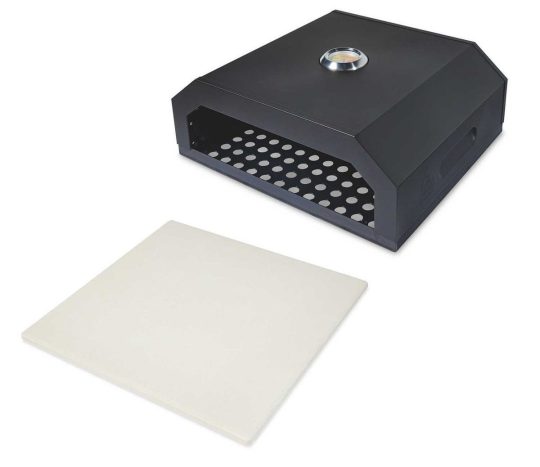 In case you need some more convincing though, here are some more details: it's made from a steel exterior but also comes with a ceramic stone so that the bottom of your pizza is crisped to perfection. You can bake pizzas of up to 12 inches in it and can also be used for cooking meat and fish if you don't want to use your actual BBQ. Legendary.
The pizza oven is availabe in stores from April 4th and online right now. Just in time for this weekend – you know what to do.
You know what will go well with that pizza oven as well? The hot tub I was talking about earlier. Do it.