I thought yesterday when I wrote an article about the Christmas dinner pizza with a Yorkshire Pudding dipping pot that my days of writing about novelty food items this Christmas might be over, but Lidl thought differently after they announced they were releasing a pigs in blanket pizza.
Featured Image VIA 
Arguably this isn't as stupid as the Christmas dinner pizza, as it just features pigs in blankets, tomato sauce, cheese, red onions and cranberry sauce and not brussel sprouts and all manner of nonsense, so I think I would rather pick this one up over the festive pizza. It's also baked on sourdough to appeal to all the hipsters out there and will only set you back £3.29 too.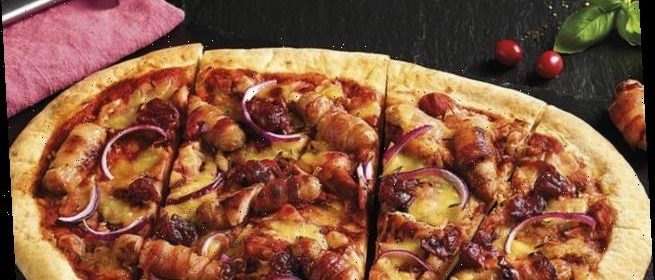 The pizzas are only going to be available in store form Lidl and there are only going to be a limited number out there too. Like with a number of things at Lidl, when they're gone – they're gone. They're coming out tomorrow so book a trip to your local Lidl if you want one and make it quick. They're gonna be snapped up like hot cakes.
For more of the same, check out this pig in blanket sausage roll from Asda. Can't get enough of all these offers.