Liam Gallagher is never one to keep his mouth shut and pretty much has an opinion on everything and is no throwing in his ideas for how we should deal with the current knife crime epidemic that is engulfing the young people of this country.
Featured Image VIA
Liam Gallagher being Liam Gallagher, his solution is a bit more off piste and unrealistic than what conventional people are saying though. Here's what Liam said to The Fader: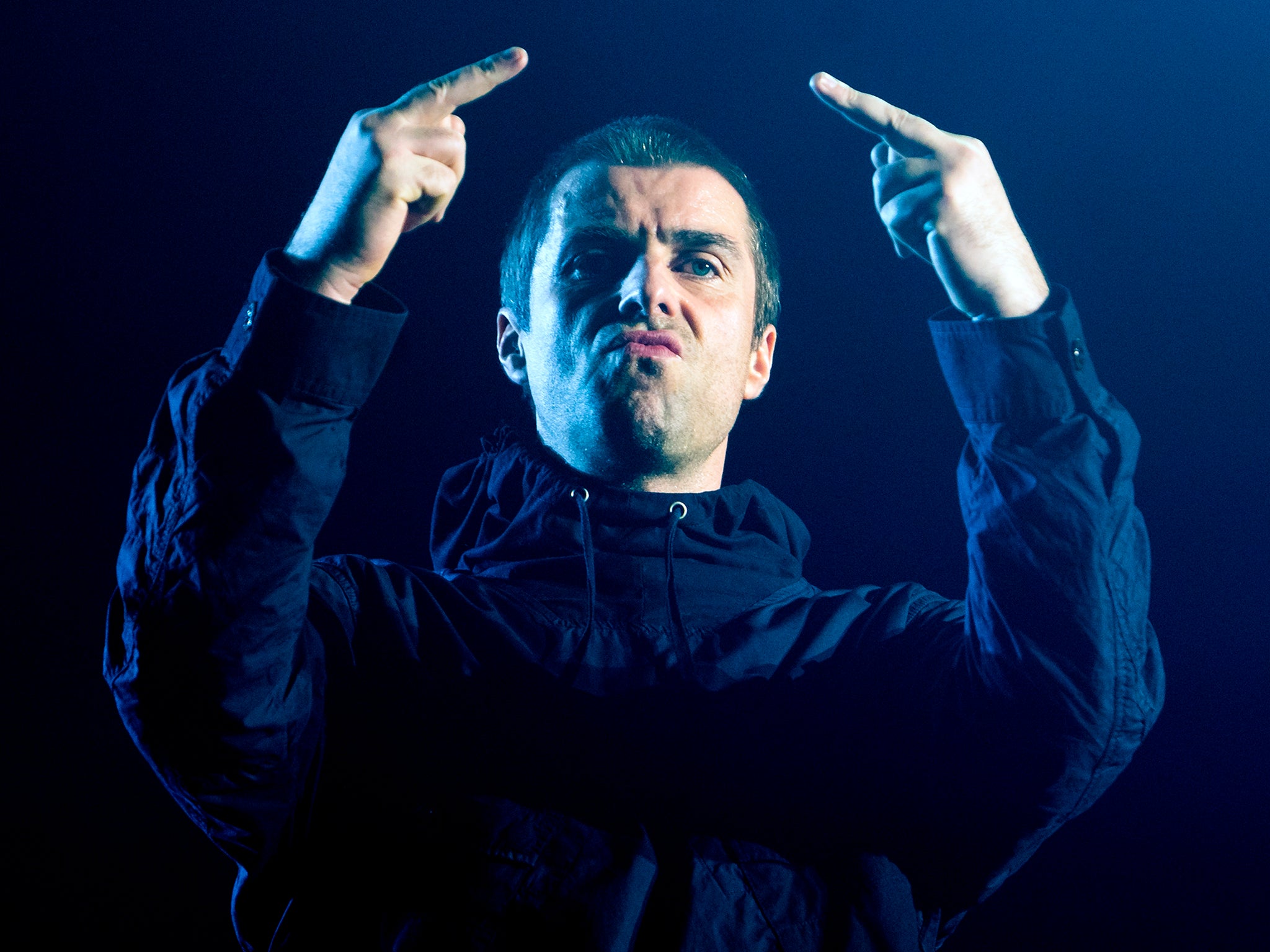 There wasn't much going on when we were growing up but we weren't going around with machetes and throwing acid in people's faces.

We had f**k all, and I think this generation's got a lot more than we had. So I'm not buying that there's nothing to do.

There's a field out there – go play football and take some magic mushrooms.

I'd legalise all drugs because they are shocking these days.

Improve the quality and make some money.
Well, the idea behind legalising all drugs leading to a drop in crime has been present for a long time in all literature and debate on the subject, but I think someone with a bit more knowledge about the subject should probably be the one to implement it rather than Liam Gallagher. But hopefully if he keeps throwing his opinions out there, someone who can actually do something about it might start listening.
We can but hope, although not sure if giving people with knives magic mushrooms is the way to sort that out. Legalising drugs might help a whole bunch of issues in this country though.
For more Liam Gallagher, here's his real name. Yeah, it's not Liam! Crazy!