The most successful and popular movie star on the planet Vs the manliest man known to mankind. Both have a fun ton of money, a fuck ton of swag, a fuck ton of crazy stories and an avalanche of women begging to be in their inner circle. It was only a matter of time before they came head to head in a 'who's crushing life harder?' style showdown, and we're just the people to adjudicate.
We've listed a number of categories in which the 33 year old poker millionaire and 39 year old superstar actor will compete against each other.
Let's go:
Category #1: Money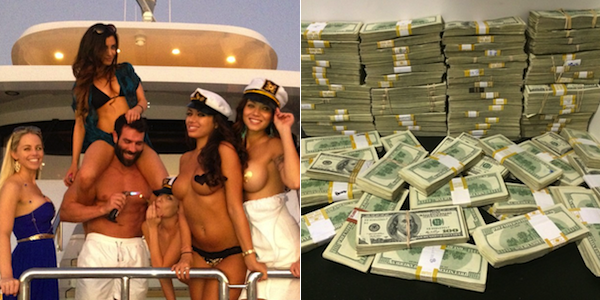 You would think Bilzerian would completely decimate Leo in this category but nope, a quick look online has Dan Bilzerian's net worth at $100 million, with Leo worth double that at $200 million. Both are in no danger of seeing their grandkids go broke at any point in their lives but the numbers don't lie — the biggest movie star on the planet trumps the Poker playboy on this one.
Winner : Leo