Wouldn't it be great if we all had more free time and didn't have to work as much, but still got paid as much as we do now?
Images VIA
Whilst that sounds completely unrealistic to most of us given the state of the economy, the TUC reckons that the advent of new technology means more wealth has been created and we shouldn't be working as much. Here's what secretary Frances O'Grady had to say about the issue: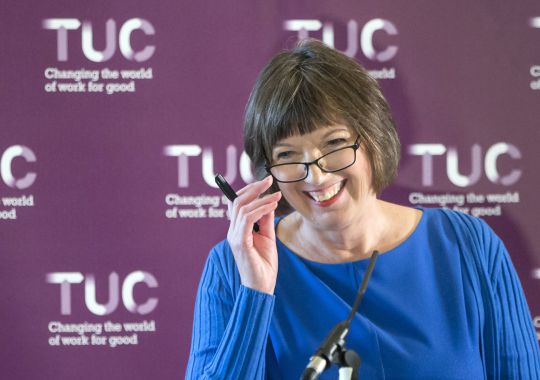 In the 19th century, unions campaigned for an eight-hour day. In the 20th century, we won the right to a two-day weekend and paid holidays.

So, for the 21st century, let's lift our ambition again. I believe that in this century we can win a four-day working week, with decent pay for everyone.

It's time to share the wealth from new technology. Not allow those at the top to grab it for themselves.

We need strong unions with the right to go into every workplace – starting with Amazon's warehouses here in the UK.

Bosses and shareholders must not be allowed to hoover up all the gains from new tech for themselves.

Working people deserve their fair share – and that means using the gains from new tech to raise pay and allow more time with their families.

If productivity gains from new technology are even half as good as promised then the country can afford to make working lives better.
I mean that sounds absolutely excellent to me but again I'm kind of at a loss as to how Ms O'Neill thinks this can actually be achieved in the current climate. I suppose she's gunning for the next hundred years which means I won't actually get any benefit from it really, but I guess it's nice that someone believes in it and is trying. Can only hope that the next generation reaps the benefits.
For more of the same, remember when checking your work email at home was made illegal? Wish that was actually a thing.