HBO has confirmed that Larry David is going to be hitting our screens with a ninth series of 'Curb Your Enthusiasm'. Very happy about this news. This came after one of the best actors of the show, JB Smoove, hinted that Larry was going to be making a comeback.
Featured Image VIA
On his decision to bring back the show, Larry said:
In the immortal words of Julius Caesar, 'I left, I did nothing, I returned.'
Apparently Larry had been teasing former HBO president Michael Lombardo with a whole list of Curb ideas for some time. Unfortunately Michael stepped down last month, although new president Casey Bloys is equally as stoked with Larry's decision, as he said:
We're thrilled that Larry has decided to do a new season of 'Curb' and can't wait to see what he has planned.
If you haven't seen Curb before then you should go and watch all 8 seasons now because it truly is one of the greatest comedies of all time. In the show Larry plays himself, the old writer for 'Seinfeld', and all of the predicaments he gets into in his day-to-day life. I would say that although the content and characters are completely different, it definitely makes you cringe out in a similar way to 'Fawlty Towers' – you can't help but be on his side even if sometimes he is a completely selfish ass. Gotta love Larry.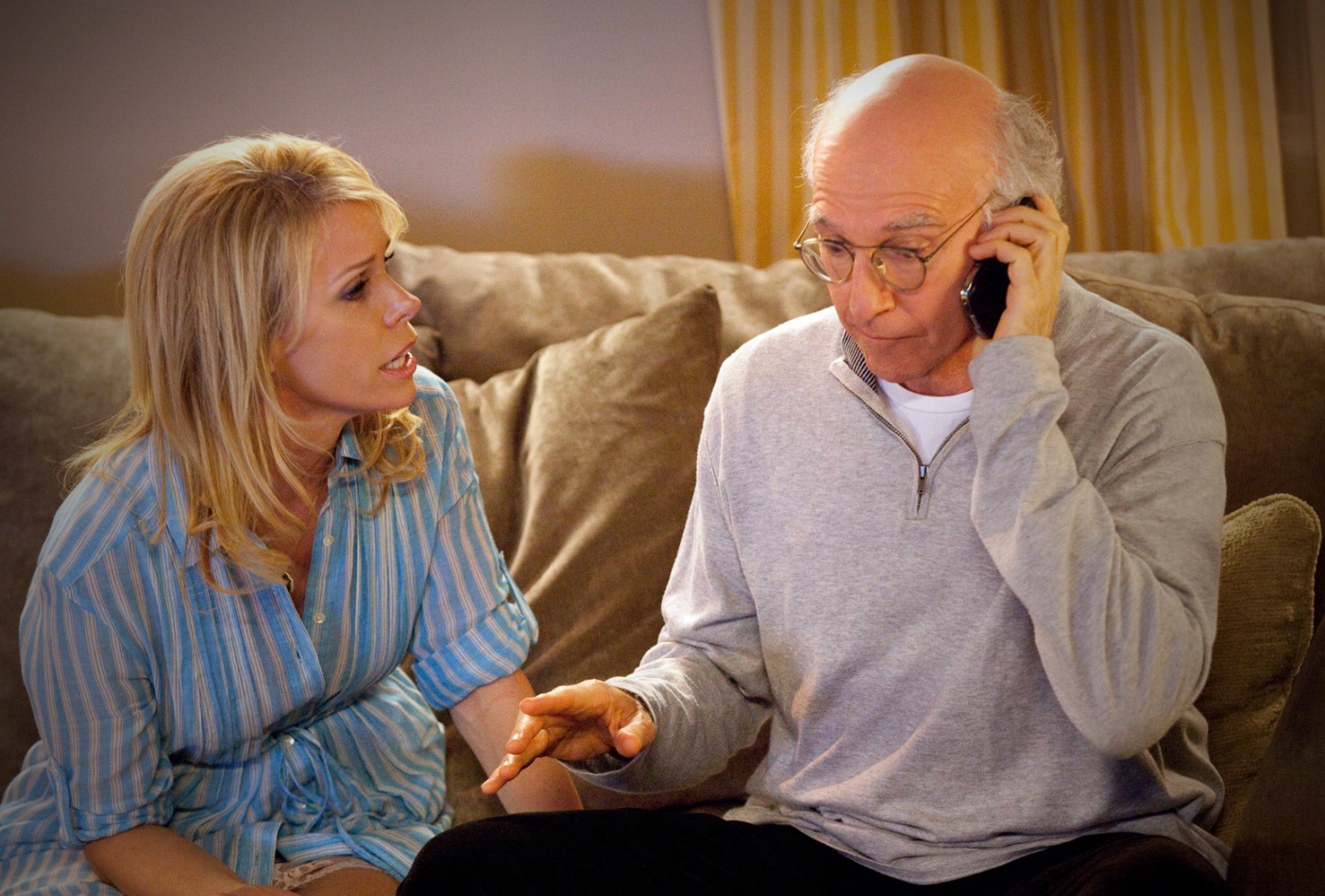 We're not sure what he has in store for us with series 9, but no doubt it's going to be a corker, as all of the rest of the 8 series have been. I wonder if he's finally rekindled his relationship with Cheryl? Last season he was still messing around with various women, so hopefully he's managed to get her back or at least be buddies because their on screen energy was genius.
And obviously we've got to have Leon back because he has become an integral part of the show:
This is such good news – especially since he had previously completely ruled out the return of the show. What a turnaround.