A lady identified as @KatieKleinxo on Twitter has revealed to the world she has HIV in a fairly unusual way – by getting 'HIV+' tattooed above her vagina and sharing the news online.
Featured Image VIA
Sharing photos of her new tattoo, she wrote:
Fuck it might as well get a tattoo now since I have the shit… recently found out I'm HIV positive sorry to everyone affected by this.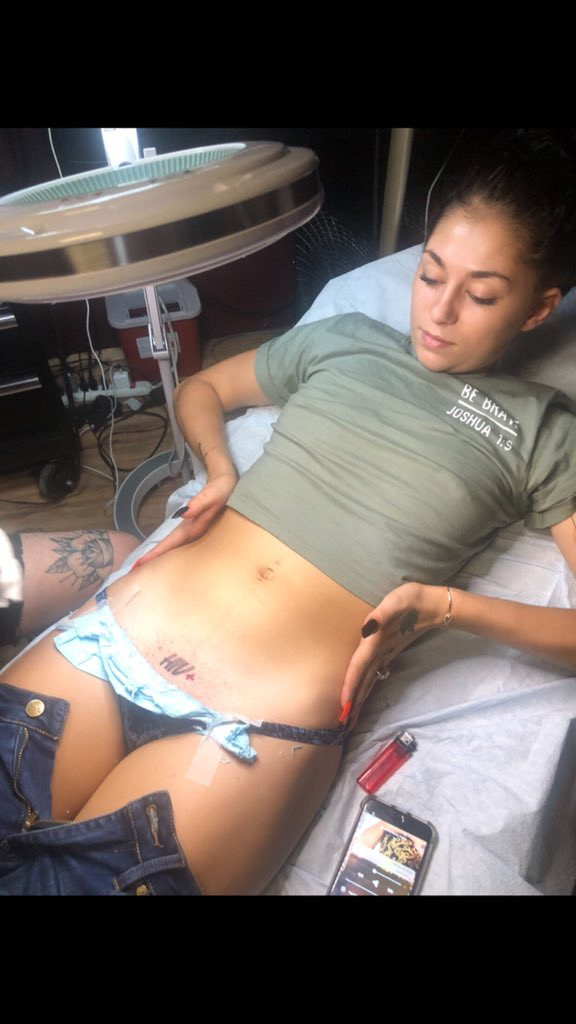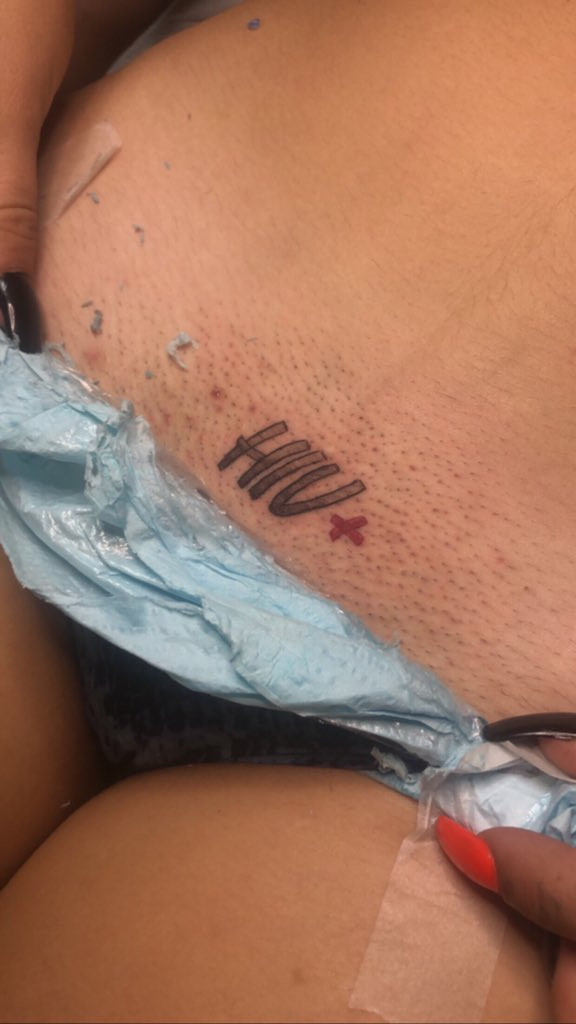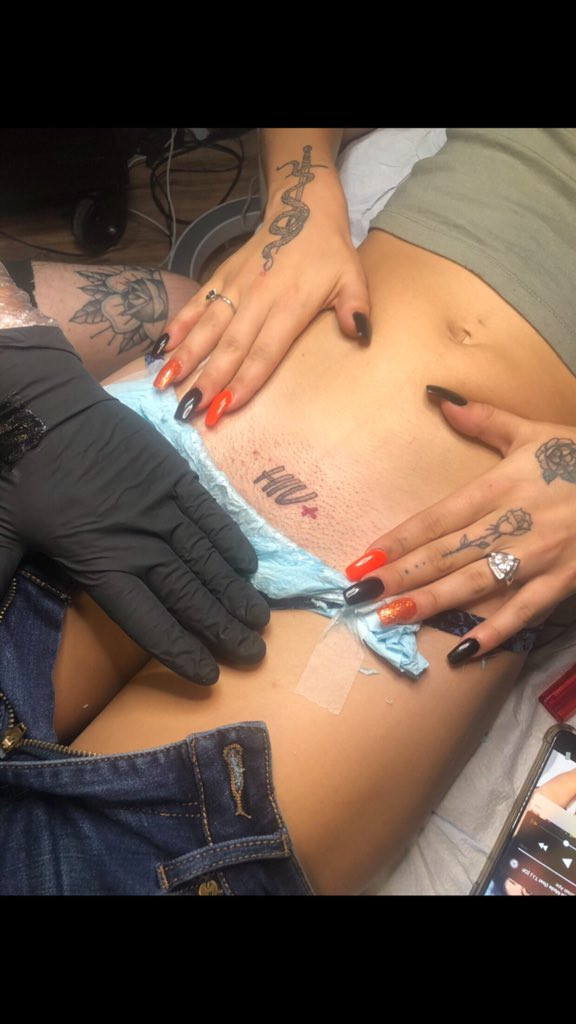 Katie's Tweet instantly went viral with many commending her for her honesty and bravery but as you might expect, others were more cynical:
Sorry to hear but good on you for owning it.

— livath☂️ ⓥ (@livxay) October 31, 2019
As crazy as her post is I actually respect her honesty. She could've easily lied and not say anything like most people do.

— Ester 🇭🇹 (@DollPretty_) October 31, 2019
o-okay pic.twitter.com/FrbKDQNaPx

— Nҽɱσ (@AstroNemoo) October 31, 2019
At least she put the warning on the label ya know💀🤧

— Mario Chambers (@YunggAljay) October 31, 2019
Lmaoo no one should feel sorry imo.. she obviously went thottin around fucking random guys😂

— ! (@afkiiing) November 1, 2019
Tag that tattoo shop too

— Vegeta GoD (@WhiteBoiSwasted) October 31, 2019
Right… Can't say she didn't warn you

— Ron Raider (@ron_ronlhobson) October 31, 2019
Fair play to Katie on getting this done, not to mention the balls it takes to share this sort of information online and go viral off the back of it. I don't know how necessary it was to get a warning tattooed on her like a pack of cigarettes but like that one Twitter user points out – no one can say she didn't warn them. Unless she grows her bush out in which case I imagine she'd go for the verbal warning.
Let's hope Katie is getting the help she needs and while she may not ever be rid of HIV, many people manage to live their lives with it just fine owing to the treatment available.
For CCTV footage of the woman who ran over her boyfriend after he told her he had HIV, click HERE. Seems Katie is handling the situation a lot better.