One way to get the Kardashians (even more) naked on social media is to remove their husbands/boyfriends from the equation, and that is now the case with the youngest – Kylie Jenner.
Featured Image VIA
I'm not really concerned with the details of their break-up but I am concerned with how Kylie's been coping with it – by sexing it up x1000 on Instagram:

Now that's how you deal with a break-up. All Tyga was doing was distracting her from her real mission in life which is to get more Twitter and Instagram followers. She lost sight of that while she was with him but looks like we're back on the ball now.
P.S. Great idea getting that tattoo mate, really smart: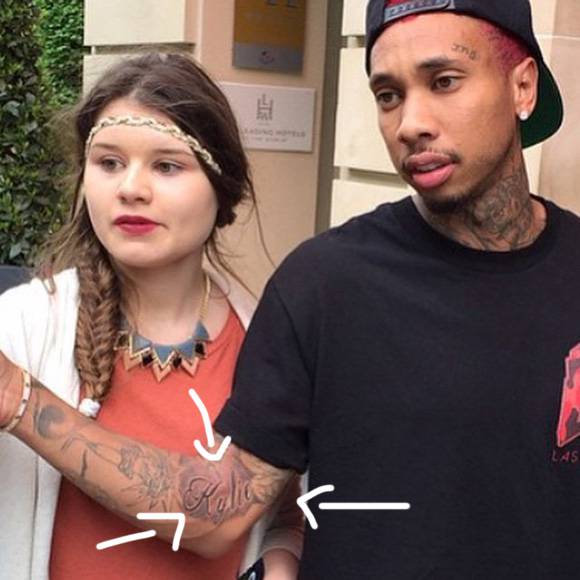 So now we wait. Will Kylie go full-on Kim? Will she be getting drilled from behind on PornHub by the end of the week? Watch this space.