It appears a bunch of people were determined to wind Kanye West up during his Glastonbury set over the weekend, like this comedian who rushed the stage during his performance.
Featured Image VIA
The ultimate troll move however came from someone in the audience who printed a giant flag featuring a screenshot from the Kim Kardashian/Ray J sex tape, and waved it around for everyone to see: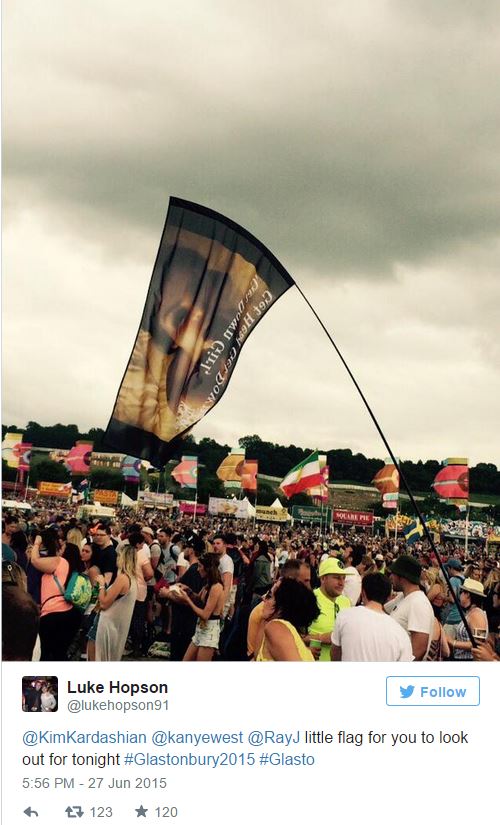 Brutal stuff. No matter how rich, famous and successful Kanye is, no matter how awesome his life gets, there'll always be someone throwing the fact his wife made a sex tape with a C-list R&B singer in his face. Say what you will about your own life compared to Kanye's but at least no one's waving a massive flag of your girlfriend/wife sucking some other dude's cock. It's the small victories that count.
Especially harsh considering Ray J had already delivered the happy couple the most disrespectful wedding gift of all time.