More details about the sudden death of Kimbo Slice are emerging and it's looking like he was waiting for a heart transplant before he passed away. As we all know, unfortunately it didn't come.
Featured Image VIA 
ESPN are saying the following:
Kimbo was admitted to hospital on Friday complaining of severe abdominal pain, shortness of breath and nausea.

Ferguson (Kimbo's real name) was placed on a ventilator in intensive care and was scheduled to be transported to Cleveland, where he would be placed on a donors list.

Trauma and foul play are not suspected in the fighter's death.
Although nothing is certain as of this point, it sounds like his body just gave up on him, probably from year's worth of fighting. It was also noted that he tested positive for anabolic steroids and an elevated testosterone ratio following his fight with Dada 5000 in February, which could have again been a contributory factor in his death. We'll have to wait for the official autopsy report for the full truth though.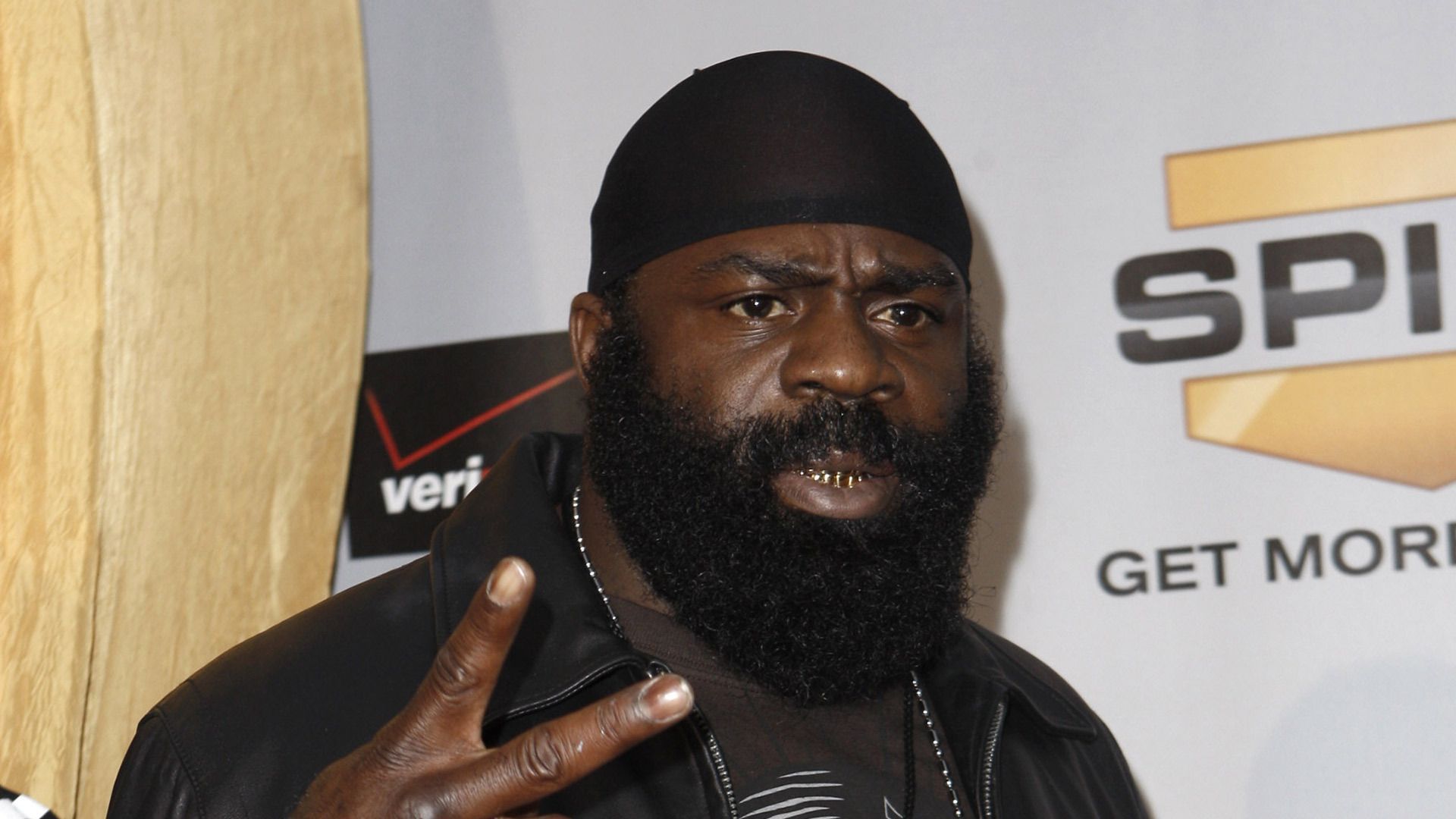 Kimbo's manager Mike Imber also spoke to ESPN about the circumstances surrounding Kimbo's death:
He went to Germany around March and got really sick while he was there.

I don't know what he thought it was, but he just felt sick.

On Friday (June 3), he had bad chest pains and went to the hospital.

I went and visited him on Friday and he seemed OK. I didn't feel like I was going to lose my friend in two days, by any means.

He seemed concerned, but he seemed all right."I talked to him that Saturday and Sunday, and he was still in the hospital.

I said, 'something's not right.' On Monday, his wife called and told me he had stopped breathing.
That's one phone call you never want to receive. RIP Kimbo Slice – relive some of his best moments with his top 6 most brutal street fights.