Kim K and Kanye West baffled everyone when they named their first child 'North', and now with a second baby incoming people are naturally assuming another direction-based name is on the cards.
Kim K held an emergency radio press conference to let everyone know that won't be the case:
I don't like South West… North will always, you know, be better and be more… she has a better direction. So I wouldn't do that. I don't think we'll go with another direction.

Everyone keeps on saying South and I think it's so stupid. Stupidest thing ever and just ridiculous.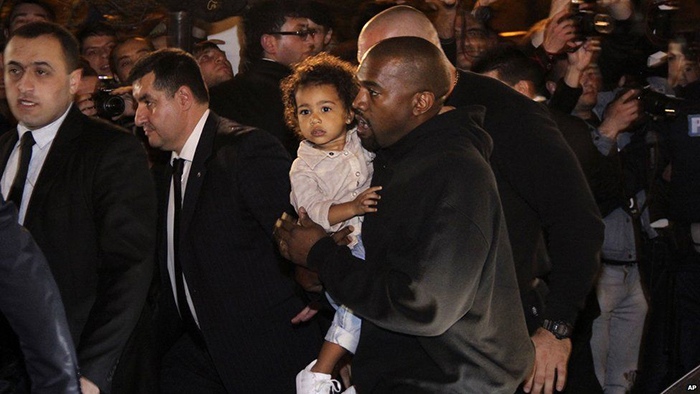 Images VIA
I don't know why she thinks it's so ridiculous considering the whole naming babies after directions thing was her idea. You don't just go around naming your kid 'North' and then lose the plot when people think your next baby will be named 'South'. There's still 3 other directions to choose from after all. In fact it's probably ridiculous if you DON'T name your new baby South now.
Go all in on the directions theme I say, can't be any worse than EBabyNames' 10 weirdest baby names of all time.