According to the NY Post, those murderous monkeys we told you about earlier this week have finally been brought to justice – well, two of them.
In case you missed it, a pack of monkeys have been roaming the Indian countryside these last few weeks, snatching up puppies and small dogs, and then throwing them off buildings and tall trees as revenge for one of their own baby monkeys being killed by dogs a couple months ago.
In total, this troop of murderous primates have killed around 250 dogs!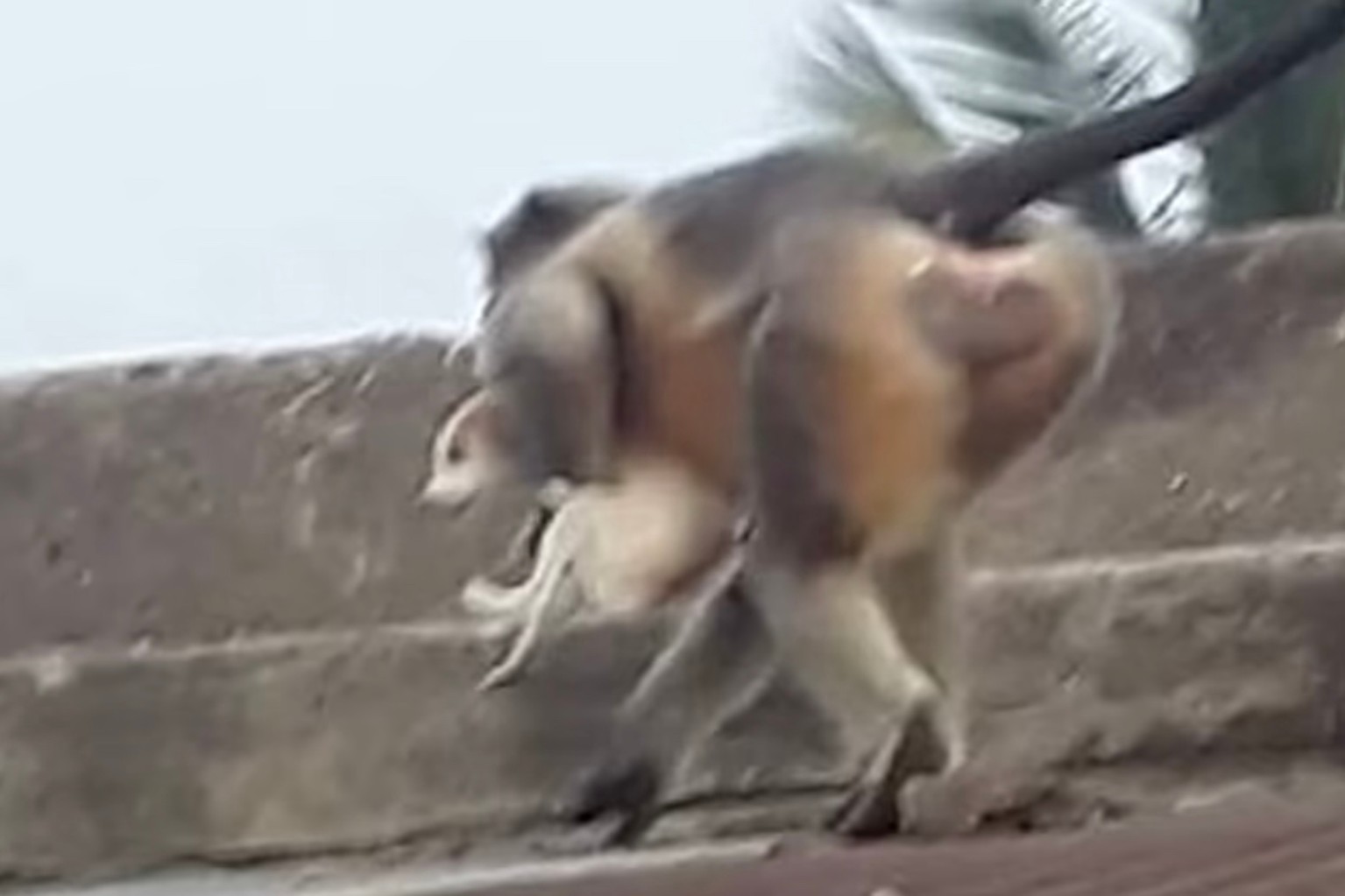 Initially, locals called the forest department for help dealing with the monkeys but when the officials came, they weren't able to catch a single monkey. Then the villagers decided to take actions themselves but were left injured when the monkeys fought back. It now looks as though some progress has been made. Sachin Kand, a forest officer in Maharashtra's Beed District, told local news agency ANI:
Two monkeys involved in the killing of many puppies have been captured by a Nagpur Forest Department team in Beed.
Unfortunately the monkeys won't face criminal charges over the mass murder. Instead, they are being shipped off to Nagpur to be released in a nearby forest, and the same is planned for any other monkeys authorities manage to capture.
Which may not be the greatest idea in the world because the monkeys will blatantly just use the opportunity to plot their next attack on the villages of India and exact further revenge against the puppy population and even humans too. Forest officer Sachin Kand – watch your back, buddy! Let's hope there are no dogs hanging out in this Nagpur forest area either.
To watch a clever monkey sharpen a rock and use it to smash a zoo enclosure window, click HERE.