It's becoming more and more common for people to confess their sins on social media – whatever they may be – and this unfortunately seems to extend to people posting tell all confessions of murdering their parents and friends before killing themselves.
Featured Image VIA
This is the method that 24 year old Casey James Lawhorn chose to explain his actions over the weekend. Lawhorn shot his mother Vi Lawhorn and friend Avery Gaines at roughly 5am on Sunday morning in his house in East Ridge, Tennessee, before robbing them and heading out on the run in his car.
After his car broke down, he posted the following massive monologue on Facebook before ending his own life. His body was found by Jasper County police in the Vossburg, Missouri area the following afternoon.
Here's his chilling confession: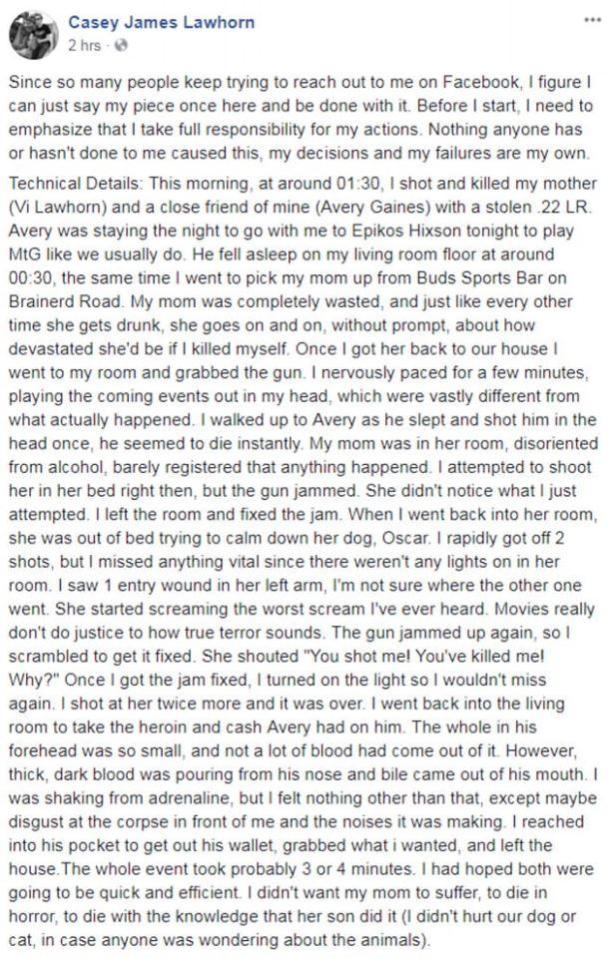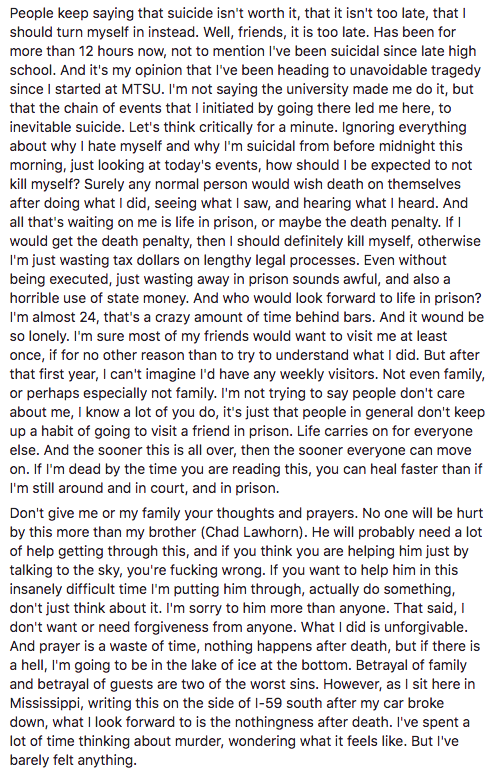 Geez. That is heavy isn't it? I haven't really got anything to say about it or a funny joke to make because it's not appropriate and it really has shook me up. It's tragic that the guy felt like that and didn't feel like he could get any help to prevent him from committing this despicable act. RIP to Vi and Avery. I hope if anything comes of their deaths it's that more people can talk about their mental health and realise that there are other solutions to how they feel other that killing their families and suicide.
For more of the same, check out this guy who killed his son and ex-wife then confessed on Facebook. It's a trend.