Another day hour and another Coronavirus update, as the latest news tells us that thousands of KFC restaurants have been closed down over in China after a worker involved in food preparation was diagnosed with it.
Featured Image VIA 
The person affected works in a KFC restaurant in Xi'an, Northwest China's Shaanxi Province and this has led to over 3000 of KFC's 9000 restaurants in the country being closed down as they desperately try to contain the virus. This is only a temporary shutdown but it's obviously going to majorly affect KFC's income over in China for this year – provided that the virus is ever controlled that is of course.
A press release quotes Joey Wat – the CEO of Yum Foods, who hold the KFC franchise in China – as saying the following: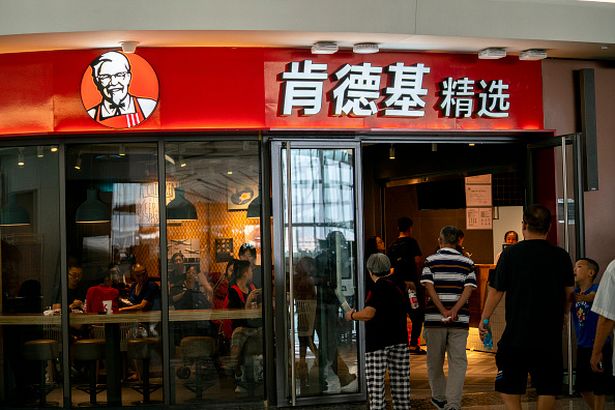 Our top priority is the health and safety of our employees and customers.

We have implemented various preventive measures across our restaurants and other workplaces to help protect our employees and customers.

We will continue to monitor this fluid situation and respond accordingly.
I guess that means that even more of them could be closing down as well then, which is kinda crazy when you think about how messed up the situation already is over in China. It only seems to be getting worse as well and it sounds like in a couple of months the whole damn place could be an abandoned ghost country. Let's hope it doesn't go that way.
For more of the same, check out KFC workers in the UK needing to be protected my metal bars these days. Seems like it's bad for that franchise worldwide atm.