It is actually about a fair enough time now for brands to start releasing their Christmas menus or whatever, so I'm not that disenfranchised by the fact that KFC have decided to announce their Christmas dinner box with festive fries and stuffing burger.
Images VIA 
The stuffing burger is a brand new menu item that takes and Original Recipe fillet with a hash brown, sage and onion stuffing mayo, cranberry dressing and cheese which sounds like it's going to be completely delicious and will only cost you £4.59. The festive fries on the other hand are sprinkled with a heap of smoky seasoning of toasted onions, pepper, garlic and herbs and are just over £2.  Mmmmmm.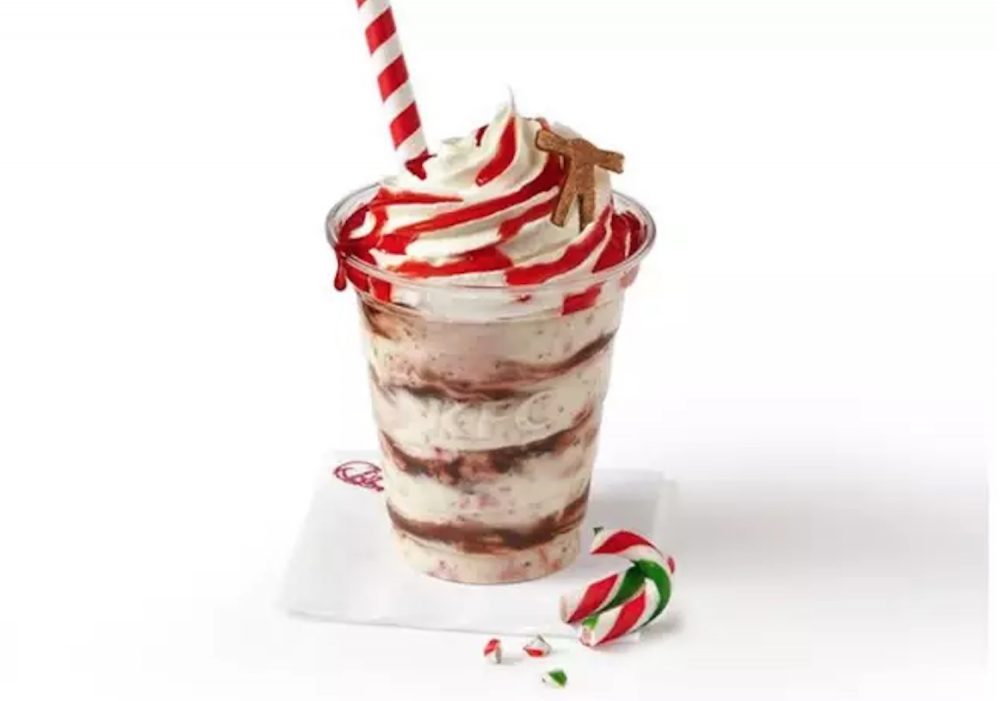 If that wasn't enough to convince you to have at least one Christmas meal at KFC this Christmas, then they've also released the new Mint Choc Krushem Soft Serve (£2.79) for dessert. This is packed with a dollop of vanilla ice cream, chocolate and mint sauce, as well as sprinklings of Cookie Crunch, and a glittery chocolate bow tie. Gonna be good prep for Christmas day trying to get all of this down you. Get involved.