I think pretty much everyone would be in agreement – except vegans of course – that popcorn chicken is pretty much the best food available at KFC, so everyone is probably going to be pretty stoked about the fact that they're now offering an 80 piece bucket of the stuff for just £5.99.
Images VIA
There is some bad news though – for some reason the bucket is only going to be available until March 22nd, so you had better get your skates on if you want to experience it. Maybe if enough people buy it KFC will realise they're onto a good thing and make it a permanent addition to their menu. You gotta think that that would be a good idea, right?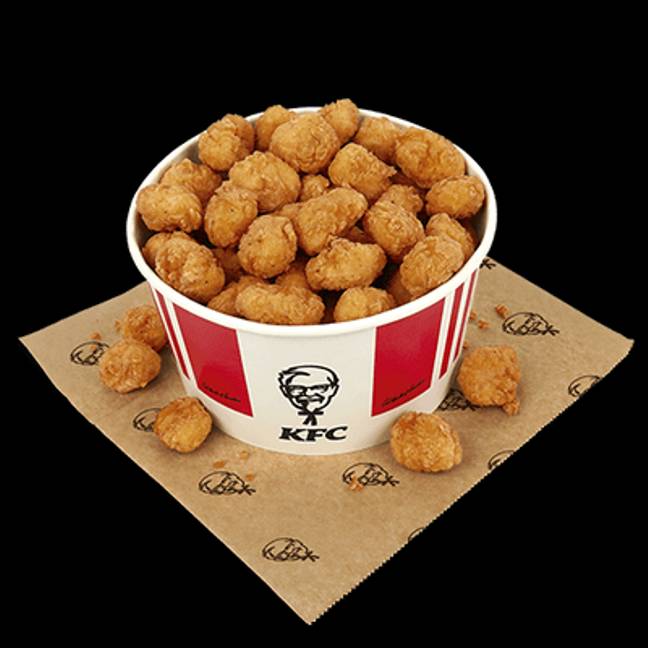 Sadly, if you do want to buy the bucket then you're gonna have to download the KFC app and sign up to the KFC loyalty scheme known as the 'Colonel's Club'. You can only order the bucket via the app for some reason which is pretty annoying, but I guess it's a small price to pay for all that chicken.
The bucket is recommended to be shared by four people, but I think people are probably just going to see that as a challenge. No way anyone is sharing that delicious popcorn chicken with three other people is there? Failing that, just try some Proper Popcorn.
For more of the same, check out this weird Pizza Hut popcorn chicken collaboration. Not sure about that at all.