It always sucks when one of your favourite fast food restaurants takes one of your best dishes off the menu, but I suppose it's all very calculated so that when they bring it back everyone is completely stoked about it.
Images VIA
The latest menu item to make a comeback at KFC is the legendary Dirty Louisiana Burger, which KFC describes as their 'sauciest burger ever'. If you hvaen't experienced one before, then it comes with a giant piece of chicken, a hash brown and three different sauces – hence the sauciest burger ever tag. I mean just look at this guy, he's clearly stoked that it's back isn't he?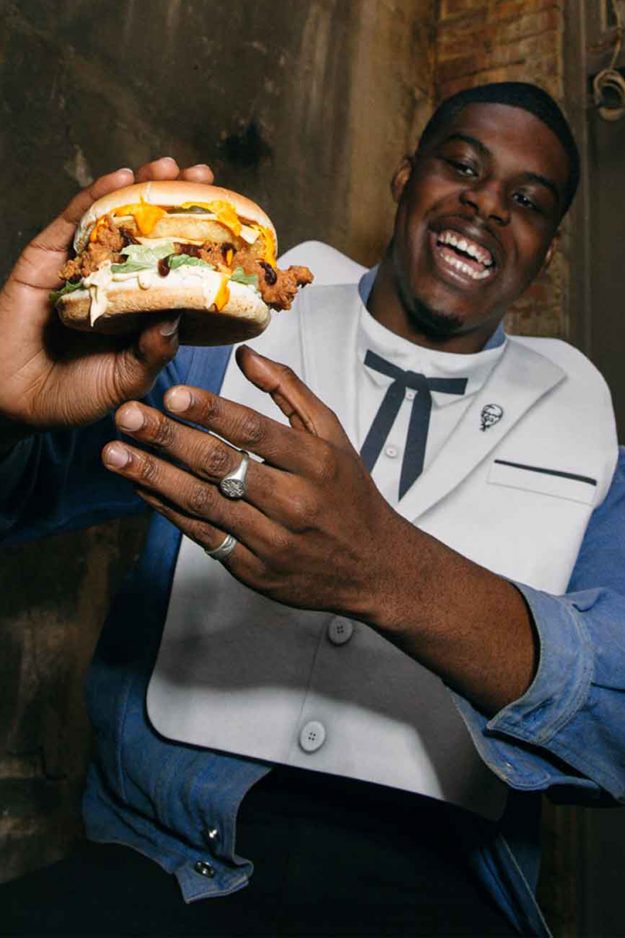 #
There is of course a catch with this though as the Dirty Louisiana Burger is unfortunately only going to be available for six weeks, so you had better start making plans to go and grab one ASAP. At a handful of franchise locations in the UK you'll also be able to get a nice bib to make sure that you don't mess up your outfit from all that sauce that will be going everywhere. If they don't do that bib though maybe just wear an old t-shirt when you head to KFC to get one though. Just an idea.
The bibs will be available at the following locations: Queen Street, Cardiff; Union Street, Bristol; Gloucester Road, London; Haymarket, Sheffield; Broad Street, Reading; Argyll Street, Glasgow and Milton Street in Nottingham. I recommend heading to one of those ASAP if you really want one these bibs in your life though, because once they're gone, they're gone. You've been warned.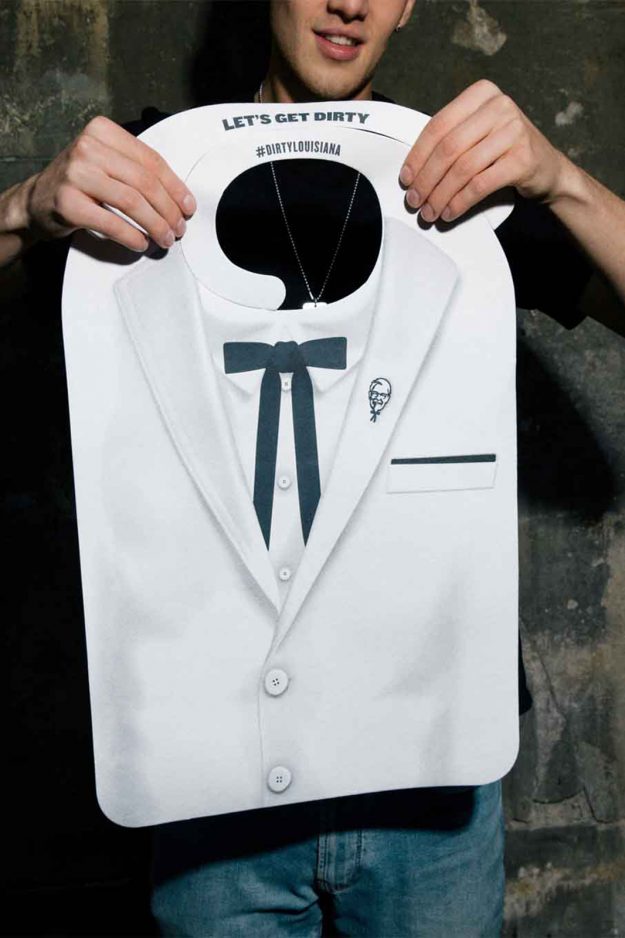 They do look pretty cool eh? Imagine if you wore one of those out on the town with a BBQ sauce stain on it? The girls would come flocking that's for sure. Better make sure you get one, just saying. And the burger too, don't forget the burger.
For more KFC, check out this job that actually pays you to eat KFC. Swoon.