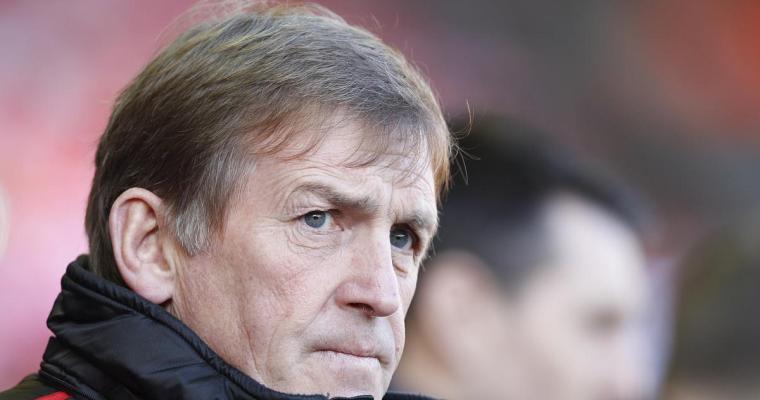 It's fair to say I, like many, am not the biggest fan of Kenny Dalglish. There's something about him that really winds me up. It could be (and I know most managers engage in this activity but Dalglish is just so obvious in the way he does it) that constantly questions the referee – there's always something the referee hasn't done right in swaying the game in Liverpool's favour. On top of this, he's one of those managers the FA seems to allow to say what he likes about the match officials without fear of punishment. (You can argue all you like about Fergie and how he 'gets away with murder' but you'd be lying to yourself.)
It is one thing to question the referee's ability when he has made a mistake (I think ref's should be made to explain themselves) but to question the ref's ability when he makes the CORRECT decision really boggles my (admittedly peanut sized) mind. I am talking obviously about asking why Suarez's (who, I assume, under the blazing heat of the Liverpool sun, imagined himself back on the beach in Uruguay playing volleyball) well executed spike shot into the goal was disallowed.
There's also the smarmy attitude he takes in every single interview he does even at times when there isn't any need for it. Fair enough, if the reporter is hounding you relentlessly then fine but when it's the opening question, don't dig your heels in about answering, just answer it!
Finally (and this is the only mention there will be of it because as a man united fan I too am bored of hearing about it) the stance he took with the whole Suarez/Evra thing was questionable. He, himself, acknowledged he could have handled the whole thing better so fair play to him for that.
However, this isn't going to be a piece about me slagging-off Kenny Dalglish. Granted, my plan was to get that out of the way in the first few paragraphs, which I think I did. Liverpool fans, before you get all worked up at what I've said, just realise I could have said a hell of a lot worse, so back the shit off! The fact is since he was re-installed as Liverpool manager he hasn't done anything of note to suggest he has improved them in any way.