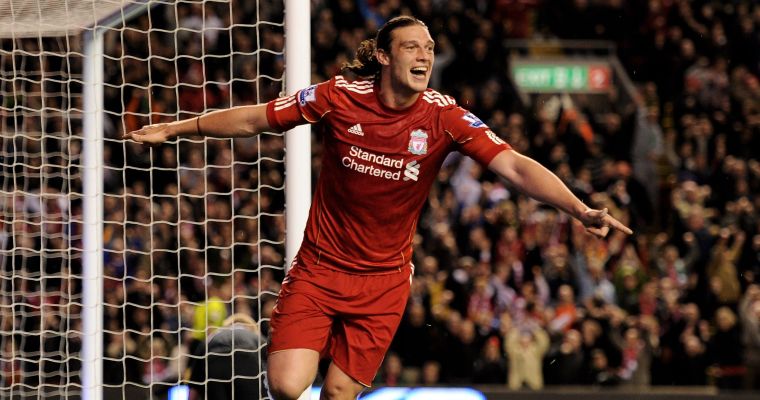 Questionable transfers
A new manager is always going to be given funds in the transfer market to put his own stamp on the squad. Since arriving, Dalglish has been given in excess of £100 million to spend on new players. However, it's clear to see that 'King' Kenny doesn't have an eye for a deal in the same way as e.g. Ferguson or Redknapp. So let's have a look at how the big-name/big-money signings have performed:
Luis Suarez – £22.7m — The man who started the Dalglish squad overhaul when he was signed from Ajax in January 2011. It was definitely a gamble forking out more than twenty million for the Uruguayan international. He was scoring for fun in Holland's Eredivisie but that doesn't mean they'll cut it in the Premier League (Afonso Alves and Mateja Kezman spring to mind, obvious counter-argument being Ruud Van Nistelrooy). However, he proved his doubters wrong with some stunning displays before the end of last season. It hasn't quite worked for him this season, not due to lack of skill or ability, but a complete lack of discipline and professionalism. He needs a strong manager who'll tell him to stop acting like a penis and unfortunately Dalglish hasn't been strong enough with him. A good demonstration of this was when he gave Fulham fans the middle finger and where Dalglish should have done something he buried his head in the sand and pretended it didn't happen. He's scored 11 goals in 38 appearances for Liverpool.
Andy Carroll – £35m — Signed from Newcastle on the same day as Suarez, Andy Carroll became Liverpool's record signing as well as the most expensive English player ever. When a club believes a player is worth investing £35 million you'd expect at least a 1 goal every 2 games ratio. Whether it is the pressure of playing for a (supposed) big club, it just hasn't worked for the former Geordie hero. It seems at the minute you'll get two good performances sandwiched between 5 bad performances. He's been a bit part player this season, mainly starting on the bench, which in itself is a questionable decision by a manager. Why fork out £35m on a striker to sit him on the bench? In his 35 appearances he has only scored 5 goals.
Jordan Henderson – £16m — Signed from Sunderland in the summer transfer window. Has fallen way short of his valuation and has shown form that wouldn't get him in a Championship team. His most notable outing, for me, was the Carling Cup final against Cardiff where he had an absolute shocker and was subbed shortly after half time. Dalglish is keen to keep the faith with Henderson though because game after game he finds himself on the team sheet. He has made 29 appearances for Liverpool, scoring one goal.
Charlie Adam – £7.5m — Charlie Adam was expected to be bargain buy of the season. He was Blackpool's star man last season and his signing, if national newspapers are to be believed (and when have they ever been wrong?), was coveted by a few of the top clubs. Liverpool were the first to his signature though and he started the season quite brightly. It soon came clear though that Charlie Adam liked being the big fish in a small pond as opposed to the small fish he is now. Kenny hasn't been able to help Adam take that next step and become one of the Premier League's finest. He has made 28 appearances and scored twice.
Stewart Downing – £20m — Do I even need to talk about this? Look at the name, look at the price. Tells you all you need to know really about Dalglish in the transfer market.
Jose Enrique – £6m — Finally we've come to a decent signing. Has played solidly all season and being able to sign him for only £6m is a real steal. It winds me up hearing pundits talk about how Liverpool have improved him in any way. I see no change in his game than when he was at Newcastle and the praise for his growth as a left back should be on the shoulders of Chris Hughton and Alan Pardew. Since arriving he has made 28 appearances.
Craig Bellamy — undisc. — Possibly Kenny's signing of the season. His pace is a constant threat and he always has a goal in him. His whinging on the field from start to finish is a perfect match for Liverpool so he was always going to be the perfect signing. Shame Dalglish constantly overlooks him for a starting berth. He's made 19 appearances this season scoring 6 goals.
All this is coming from a Man United fan so you can argue (and have a bloody strong case) that I'm biased so I'd love to hear a counter-argument from any Liverpool fans who do still think Kenny Dalglish is the right man to take them forward, so anybody who has a valid point feel free to post in the comments below…