Japanese tattoo artist Kenji Alucky specialises in awesome geometric tattoos like the ones pictured here – using a stippling technique that basically involves him marking the skin with loads of small dots or specks to complete the tattoo.
You can bet none of Kenji's clients will be heading to this dude after a session.
Here's some of his work: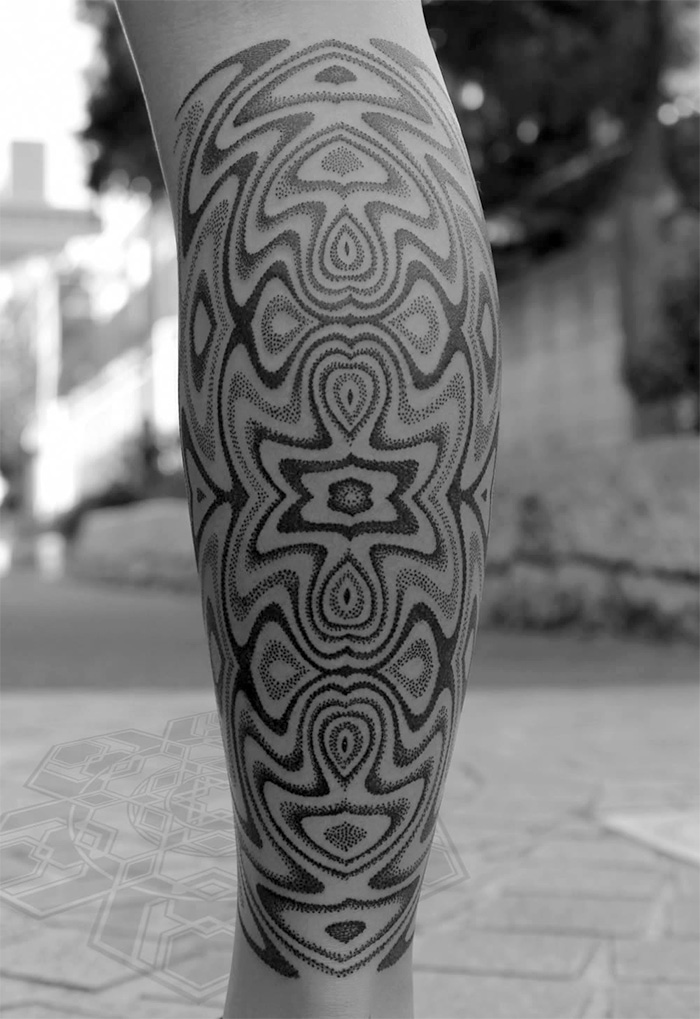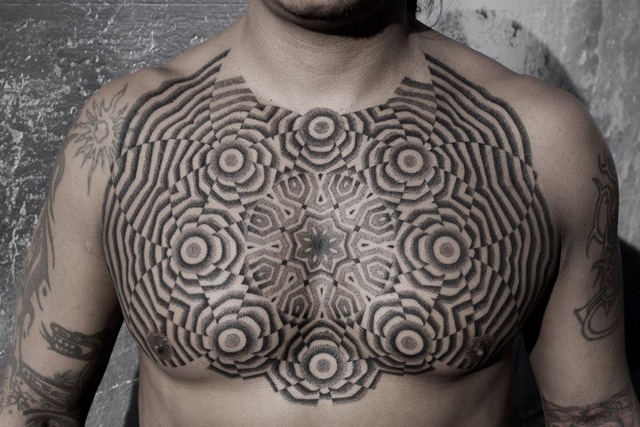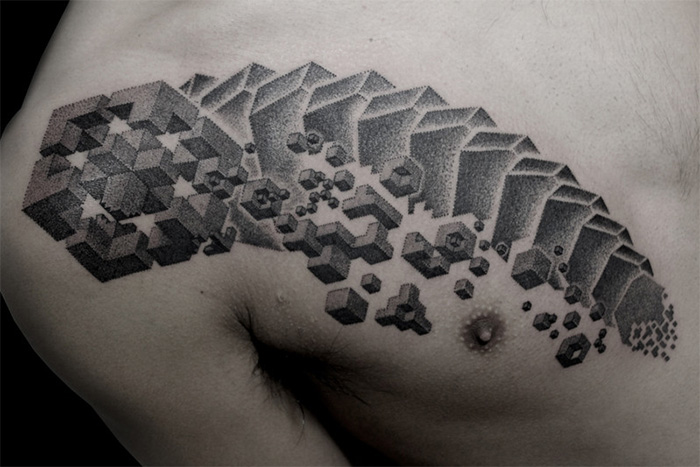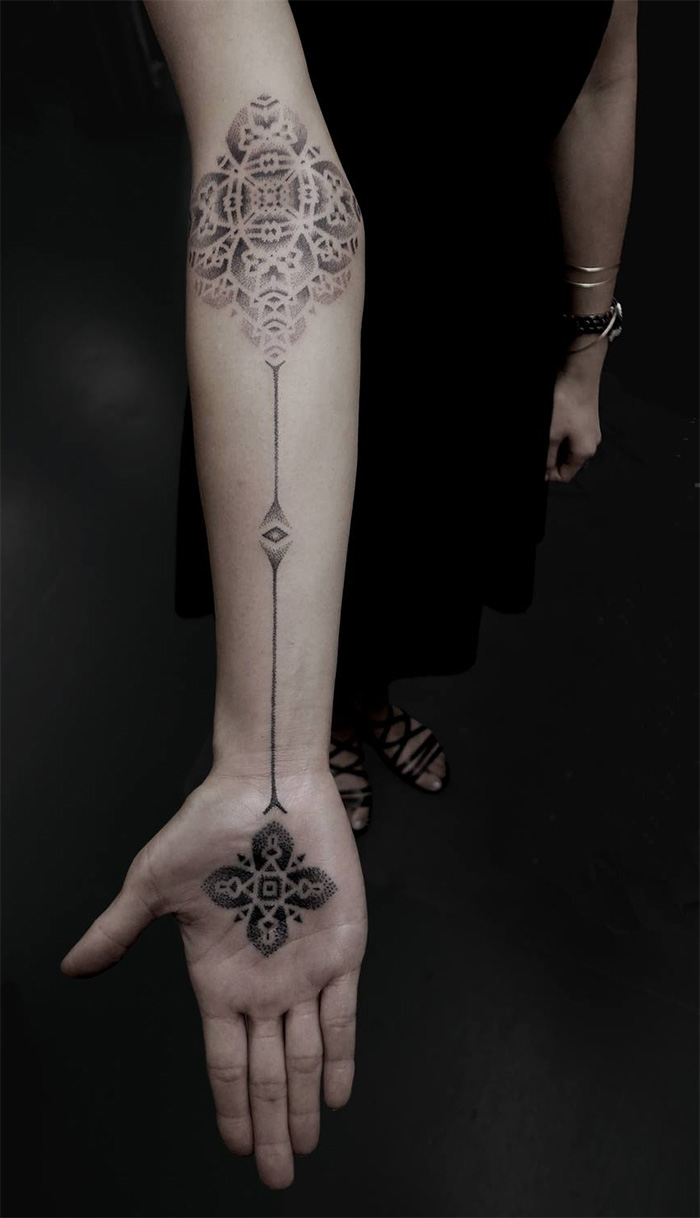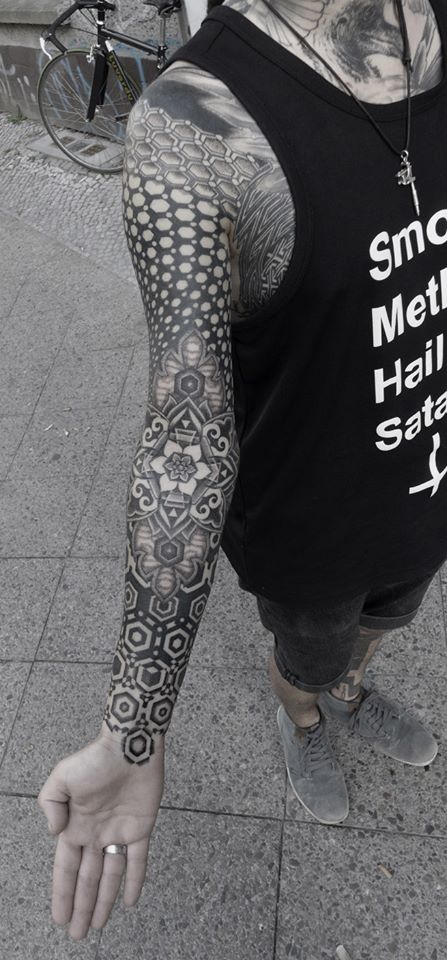 ☛ Next: Is This The Stupidest Tattoo Of All Time?