Coachella might be our planet's #1 attraction for douchebags worldwide, but sometimes cool things will happen to balance that out, like that video of Leo DiCaprio raving his face off last year or NWA putting in an A+ performance during their set this past Saturday.
Featured Image VIA
Or how about Kendall Jenner showing up in a black lace see-through bra, and her sister savagely zooming in to catch her pierced nipple in all its glory.
And then sharing it online, naturally: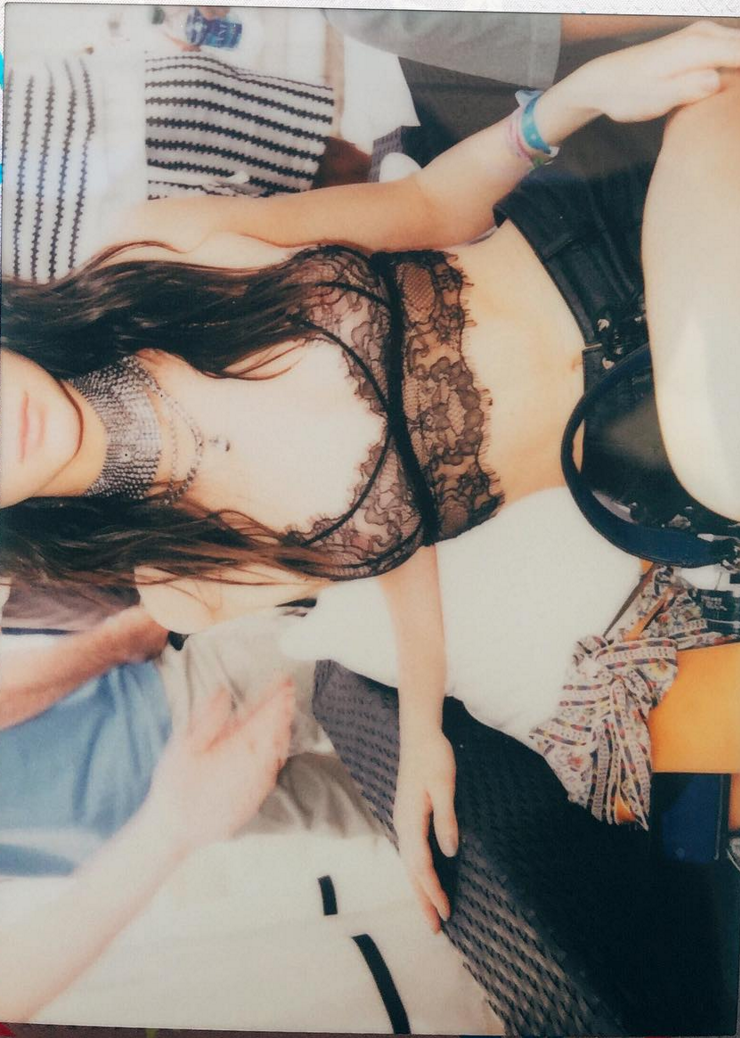 Images VIA
What's funny is that Kendall Jenner is considered the conservative, sensible one out of the Kardashian/Jenner crew, and even she's rocking up to parties with titty piercings on display for the world to see. What a family.
Needs to ramp up the NSFW levels if she wants to compete with her sister Kylie though.